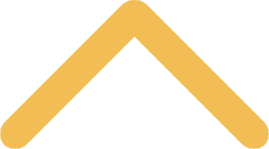 Move-Out Information
Early Move Out Due to COVID-19 Response
Residential education and housing staff would like to thank students for their understanding and cooperation during the early spring semester move-out process related to COVID-19. During this time, St. Norbert College students really lived our motto, "To Live By Word and Example." 
Closing Schedule
Students need to be completely moved and checked out of housing according to the following:
Bergstrom, Burke, Madelaine/Lorraine, MMM, Michels, Sensenbrenner and VMC will close on Saturday, May 16 at noon. All students need to be moved out by noon. Students requesting housing after noon in these halls need to complete a summer housing application, the link can be found at www.snc.edu/housing.
The Carriage House, College Houses, Doksany, Gries, Hugh Hall, Premontre, Roggenburg, St Joseph Hall, Townhouses and Xanten apartments will close on Monday, May 18 at 8 p.m. All students need to be moved out by 8 p.m. Students requesting housing after 8 p.m., need to complete a summer housing application, the link can be found at www.snc.edu/housing.
Graduating seniors who live in a residence hall will be able to remain in their academic year assignment until Monday, May 18 at noon. Seniors who need to stay in a residence hall past noon on Saturday, May 16, are required to fill out summer housing application, the link can be found at www.snc.edu/housing.
Students in some upper class areas will be unable to check out on Sunday, May 17, until after 4:30 p.m. due to Commencement.
If a student is looking to stay for part or all of summer, please review the summer housing information.

Room Inspections and Checkout Procedures
All residents must check out of their assigned housing with a resident assistant or staff member. It is the student's responsibility to pre-arrange a time 24-hours in advance with their resident assistant or staff member to properly check out.

Purpose of scheduled checkouts:
Verify that the room has been cleaned thoroughly
Make sure all personal property has been removed
Complete an initial assessment of the room condition (RCR)
Collect room keys
Any student who doesn't properly check out of their residence will be charged a non-refundable $75. To check out properly you must arrange a check out time with a Residential Education & Housing staff member, have the staff member check your room, sign the RCR and turn in all keys at the time of inspection.
Final Room Inspection
Please note that the checkout with the resident assistant is a preliminary check-out and not the final inspection. The area coordinator and another REH staff member will be completing a thorough final inspection of each room and area after closing. Additional charges may be assessed at that time and billed to the residents.
Damages
Residents must be present at checkout to go over the Room Condition Report (RCR). If damage has occurred in a student's assigned room, or in a common living area, it is the responsibility of the resident(s) to inform the resident assistant or staff member who is responsible for the damages. If it is unknown who is responsible for the damage, all residents of the specific room, floor or building will be charged.
Students are held responsible for general hall damage or vandalism and asked to identify the individuals responsible. If the responsible individual(s) cannot be determined, all students in a residence hall or floor will be billed for common area damages.
Checkout Guidelines
The condition of rooms should be the same as when residents checked in at the beginning of the year. All furniture (beds, desks, chairs, mattresses, etc.) should be in the room and must be placed back in the same location where they appeared at the time of check-in or charges will be assessed. Lofts/bunk beds must be assembled in Bergstrom, Burke, Michels and Sensenbrenner Halls. Beds in Madelaine/Lorraine must be assembled by attaching the bed legs with bolts (if needed).    

Cleaning Fees
A cleaning fee will be charged for the removal of waste materials, posters, ceiling stars, adhesive residue and decals from the walls/ceiling. Damage from writing and painting on the walls or doors will also be assessed.  
A cleaning fee up to $100 per residence hall room may be charged for rooms not cleaned well. The Carriage House, College Houses, Doksany, Gries, Hugh Hall, Roggenburg, St Joseph Hall, Townhouses and Premontre and Xanten areas found not cleaned well will be charged a cleaning fee anywhere from $800 to $2,000 per unit. 
These charges will be spread equally among the assigned residents of the unit. However, the expectation is that the room/area is thoroughly cleaned so that there is no need for extra cleaning charges.
Students are responsible for completing the following items before checking out of the room.
Return rented College Products lofts according to the scheduled return hours.
Make an appointment with your RA/staff member to check out.
Vacuum the carpet, sweep and wet mop the tile floor.
Damp sponge the inside of the closet and drawers of the dresser and desk.
Sponge wash counter tops, dressers and desks.
Wash all window sills and insides of the windows.
If there is a sink or bathroom, please clean the shower and sink with cleanser. Sweep and wet mop the floor. Clean the toilet with a bowl cleaner.
Remove glue, tape, poster putty and any residue from the floors, ceiling, and walls. All ceiling stars need to be removed.
Beds should be reassembled with proper bed legs, nuts and bolts. All lofts/bunkable St. Norbert beds need to be bunked by the residents. 
Clean out and wash all recycling/garbage bins and boot trays.
Close and lock windows and doors after leaving.
Make sure college provided shower curtains, room curtains, toilet seats and shower heads are reinstalled.
Students are responsible for complying with the above stated standards. If the room/area does not meet these standards upon inspection, the student or students will not be approved to check out. 

Trash to Treasure
Have a bunch of stuff you don't want to take home? Donate your leftover or unwanted items before you go. On Monday, April 13 through Monday, May 18, donations can be placed in the following locations:
Madelaine/Lorraine: First floor lobby
Bergstrom: First floor lounge
Sensenbrenner: Basement rec room
MMM: First floor lobby
Michels: First floor lounge
Burke: Colonial lounge
VMC: First floor entrance
Carriage House, Townhouses: Southeast entrance of the Carriage House facing the Townhouses
Gries: First floor lounge
Premontre & Xanten: Underneath the bulletin boards in each hallway
St Joseph Hall: Basement lounge
Hugh Hall: Lounge or Kitchen area
Doksany & Roggenburg: Take items to Hugh Hall, Premontre or Xanten Halls
College Houses: Leave items on the first floor of the house. Specific donation instructions will be sent to College House residents.
See something cool in the donation pile? Take it home with you. One person's trash is another person's treasure.

Local charities will pick-up items left at the end of the Trash to Treasure process. These charities include De Pere Christian Outreach, Better World Books and St. Vincent De Paul. Items that can be donated include school supplies, household items, canned/boxed food (unopened), clothes/linens and hygiene products (unopened). All questions about the process or donating large items should be directed to Chris Stewart.

Dumpsters
If items cannot be donated or recycled, they should be placed in the dumpsters at the locations below.

From Friday, May 1 through Saturday, May 16, dumpsters will be located:

North side
On street by MMM

On street between Madeline/Lorraine and Bergstrom

St Joseph Hall parking lot at end of the road
South side
VMC lot by the southeast entrance

End of Marsh St. by Burke Hall in the cul-de-sac

In the fenced-in area at Michels Hall
From Friday, May 1 through Tuesday, May 19, other dumpsters will be located: 
Behind Jacobs Ct., middle west end of parking lot

Driveway between 623 Fourth St. and 705 Fourth St.

Open lot between 319 Marsh St. and 325 Marsh St.

Premontre and Xanten apartments, in the first 4 parking stalls in the Northeast end of the parking lot.

Parking lot #9 at the corner of Stewart and 3rd Street, from Gries north end of the parking lot.
Hallways and Common Areas
For fire and safety purposes, all hallways and common areas must be kept clear of items such as furniture, boxes and personal belongings. Items moved out of the room for temporary cleaning or loft/bunk take down must be back in individual student rooms by 9 p.m. each night. Staff members will be checking to ensure that the hallway and common area safety guidelines are being upheld.

Individuals found responsible for leaving their furniture and other personal items inside a residence hall or not placing the items in the provided dumpster's will be assessed $50 per item for removal.

Residence Hall Keys
Each resident's room key, suite key and/or exterior door key must be returned to their RA/staff member on the day of departure. Failure to return residence hall and upper class housing room and/or exterior key will result in charges ranging from $34-$200 depending on the building.

Mail Keys
Graduating seniors, transfers or withdrawal students need to return all mail keys to the Mail Center before May 18. Any keys not returned by May 18 will have a non-refundable $10 charge added to your tuition bill. 

Collection hours are Monday through Friday, 8 a.m.–4:30 p.m. If you need to keep the key for some reason, please contact the Mail Center at 920-403-3214 or mailcenter@snc.edu.

All returning students hold onto your key year to year until you graduate, transfer or withdraw.

Parking Information
All faculty and staff are asked to not park their vehicles in the PAC and VMC lots on Thursday, May 14 and Friday, May 15. Students and parents will be using these two lots as well as Reid and Marsh St. as temporary parking areas so that their vehicles can be loaded and students can move out. Students can park in the PAC lot temporarily on these days for moveout only.

Commencement Parking
If you are staying on campus through graduation, you will need to park in the College Ave. lot #12 beginning Saturday May, 16 at 9 p.m. Campus Safety will be TOWING any vehicles left in the VMC lot #5. These lots are designated for handicapped parking on the day of graduation.