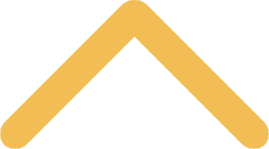 Snowbird Living Opportunities
St. Norbert snowbirds come from all over the country. While some have no previous connection to the college, most are retirees who hail originally from the Green Bay area and enjoy an easy and affordable way to return home during the Wisconsin summers. The location of St. Norbert College in De Pere allows snowbirds a quiet base from which to enjoy all that Northeast Wisconsin has to offer.
Why Stay Here for the Summer?
St. Norbert College's waterfront apartments offer affordable summer living in a college campus setting known for its beauty, historical interest and desirable location on the Fox River. St. Norbert is a four-year Catholic liberal arts college committed to the Norbertine tradition of community and service and provides an educational environment that is intellectually, spiritually and personally challenging. 
During the summer, the college is home both to students taking summer courses and to guests at a host of conferences and special events, including the Green Bay Packers training camp. 
Snowbirds make their summer home in residences located in a quieter corner of campus, but within easy reach of all amenities and the pleasant bustle at the heart of campus. 

Apartment Accommodations 
Snowbird accommodations are offered in apartment style building(s) on campus grounds. The layout of the apartments are simple, with one or two bedrooms (each with two single beds) a living room, a bathroom and a small kitchen area. The apartments are smoke-free and pet-free. There are no elevators in the building(s). 

The Snowbird apartments provide a number of amenities. Each apartment comes with:
a set of pots and pans
four sets of bedding (flat sheets, fitted sheets, pillowcases, pillows and blankets)
one college-style love seat
end table
four sets of dishes and silverware
a kitchen table and four kitchen chairs
four single beds
desk and desk chair
air conditioning
There are laundry facilities in the basement of each of the buildings. 
The De Pere & Green Bay Area
St. Norbert College is located in De Pere, Wis. Just 10 minutes away, Green Bay offers a
variety of activities and attractions to visit during the summer
:
Bay Beach amusement park
The Green Bay Packers Hall of Fame
Brown County Veterans Memorial Arena
Green Bay Botanical Garden
Hazelwood Historic Home Museum
Heritage Hill Living History Museum
The Joannes Family Aquatic Center
The L. H. Barkhausen Waterfowl Preserve
The National Railroad Museum
Neville Public Museum
Northeast Wisconsin Zoo
Oneida Bingo and Casino
Waterboard Warriors Water Ski Show
Campgrounds and hiking trails
Easy access to scenic Door County
Fishing, shopping, dining and more.  
How Do I Enroll?
Priority is given to those who have previously summered at St. Norbert and/or require accommodations for the full period available. Those on the mailing list will receive information on rates and dates available in mid-January. Accommodations are typically available from mid-May until the first weekend in August.
If you have any questions please contact Residential Education and Housing at 920-403-3360 or email lauri.govin@snc.edu.