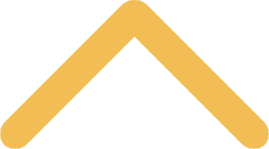 Student Staff
Community Coordinators
Community coordinators are students who oversee Bergstrom and Michels Hall as well as upper class areas under the guidance of the professional area coordinator staff.

Resident Assistants (RA)
Resident assistants are experienced student leaders who live on each floor of the residence halls. Your RA has been selected as a resident assistant because of his or her concern for others, knowledge of the college, scholarship and dedication to the philosophy of residence hall living. He or she facilitates an active and cooperative living environment that is conducive to studying, personal growth and safety. They also receive special training in all aspects of residence hall life to personally assist students and/or to make referrals in such situations.
During regular business hours, call the hall office number. After regular business hours, the on-duty phones for each residence hall are in service from 4:30 p.m.-8 a.m. Monday through Thursday, and on Friday, 4:30 p.m.-8 a.m. Monday morning. On-duty coverage varies during breaks. Campus Safety is available at all times at 920-403-3299.



Bergstrom Hall 
Office: 920-403-3704
On Duty: 920-676-7979
Chris Stewart
Area Coordinator
Migena Vula
Community Assistant
Beau Fountaine
Resident Assistant
Elisha Jaeke
Resident Assistant
Nya Karner
Resident Assistant
Burke Hall
Office: 920-403-3589
On Duty: 920-676-7977 
Angel Gelhar
Area Coordinator (Burke, Townhouses and Carriage House)
Allison Wolff
Community Assistant
Kathryn Kugel
Resident Assistant
Servando Garcia
Resident Assistant
Catherine Gundrum
Resident Assistant
Andrew Hebbring
Resident Assistant
Sensenbrenner Hall
Office: 920-403-4118
On Duty: 920-676-7977 
Angel Gelhar
Area Coordinator
Allison Wolff
Community Assistant
Kyra Vinz
Resident Assistant

Heather Hellweg

Resident Assistant
Audrey Makope
Resident Assistant
Olivia Biskobing
Resident Assistant
Alegandrina Ross
Resident Assistant
Madelaine/Lorraine Hall
Office: 920-403-3775
On Duty: 920-676-7978 
Kirstin Nelson
Area Coordinator
Thomas Heywood
Resident Assistant
Danielle Matuszak
Resident Assistant
Eduardo Velasquez
Resident Assistant
Kylie Marsden
Resident Assistant
Jonathan Koby
Resident Assistant
Ryan Roethle
Resident Assistant
Alicia Roman
Resident Assistant
Mary Minahan McCormick Hall
Office: 920-403-3694
On Duty: 920-676-7979 
Chris Stewart
Area Coordinator 
Migena Vula
Community Assistant
Graeme Gallagher
Resident Assistant
Logan Groh
Resident Assistant
Cole Johnson
Resident Assistant
Cory Haupt
Resident Assistant
Tiana Leitzke
Resident Assistant
Bayley Lau
Resident Assistant
Ben Moreau
Resident Assistant
Mariah Kluck
Resident Assistant
Michels Hall
Office: 920-403-6302
On Duty: 920-676-7980 
Caitlin Wheeler
Area Coordinator
Hailey Sgarlata
Community Assistant
William VanYe
Resident Assistant
Hattie Kruschek
Resident Assistant
Nick VandeHey
Resident Assistant
Victor McCormick Hall
Office: 920-403-6440
On Duty: 920-676-7982 
Tanner Anderson
Area Coordinator
Bradley Varner
Community Assistant
Andrew Gehring
Resident Assistant
Samuel Diny
Resident Assistant
Della Haanen
Resident Assistant

Alicia Roman

Resident Assistant
Gabe Dewar
Resident Assistant
Ethan VandenPlas
Resident Assistant
Upper Class Housing
Caitlin Wheeler
Area Coordinator - Premonte and Xanten, College Houses (Service)
Tanner Anderson
Area Coordinator - Gries
Kirstin Nelson
Area Coordinator - Mad-Lor, Hugh, Doksany, Roggenburg, College Houses (Non-Service)
Angel Gelhar
Area Coordinator - Carriage House, Townhouses, Burke
Chris Stewart
Area Coordinator - St Joseph
Community Coordinators
Bradley Varner
Community Coordinator - Gries 
Community Coordinator - Hugh, Roggenberg, Doksany, College Houses
Allison Wolff
Community Coordinator - Townhouses, Carriage House

Brianna McGann

Community Coordinator - Premontre and Xanten, College Houses