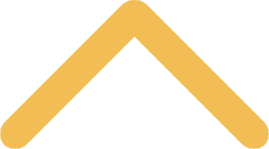 Open Positions at St. Norbert College
5/25/2018
Visiting Assistant Professor of Teacher Education — Full Time
Duties:
St. Norbert College, invites applicants for a Visiting Assistant Professor in Teacher Education to begin in August 2018. We seek an individual who can teach courses in the Early Childhood major and Elementary Education major. The ideal candidate may also need to collaborate with local schools to infuse field experiences in the courses offered and supervise pre-service teachers. Experience:
We seek candidates who have teaching experience in Early Childhood/Elementary Education. The position requires a doctorate; current ABDs will be considered. A minimum of 3 years teaching experience in an early elementary setting is preferred and additional experience or graduate level coursework in ESL, 2nd language acquisition, and/or special education is desired. How To Apply:
St. Norbert College, a Catholic institution rooted in the Norbertine tradition, welcomes applications from members of all backgrounds and faith traditions. The College's mission emphasizes the Norbertine vision of community and includes providing "an educational environment that fosters intellectual, spiritual and personal development." We seek those who will contribute to our mission and support our commitment to building a vibrant, diverse and spiritually engaged community (www.snc.edu/mission/statement.html).


Interested candidates should submit the following, 1) cover letter outlining professional and teaching experiences; 2) curriculum vita; and, 3) names and email addresses of three professional references to: Dr. John Dose, Associate Dean, Social Sciences Division, St. Norbert College, 100 Grant Street, De Pere, WI 54115. Electronic submissions are strongly encouraged and can be sent to susan.sorenson@snc.edu (recruitment coordinator). Review of applications will begin immediately and continue until the position is filled.

St. Norbert College is an Equal Opportunity Employer dedicated to enhancing the diversity and cultural competency of its students, faculty, staff and administration.
Equal Opportunity Employer