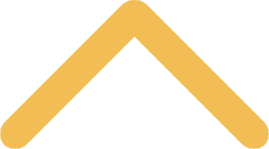 Exceptional Service Award
We honor one St. Norbert College staff employee (hourly or salaried) each year with the Exceptional Service Award for service above and beyond normal work expectations at St. Norbert College.
The honeoree will receive a $1,000 award presented at the President's Faculty/Staff reception in August.
Nominations for the 2021 Exceptional Service Award are being accepted through Tuesday, July 6. We encourage you to nominate a colleague, and for each one you nominate your name will be entered into a drawing for a one-night stay at the Kress Inn.  
Nominations should exhibit unusually meritorious service - either throughout their career in general, or in some rare cases in one particularly special year. Nominations should include examples of any or all of the following:
Service above and beyond normal work expectations
Leadership
Contributions to the St. Norbert College community
The following process will be used:
Please complete a nomination letter as thoroughly as possible.
Nominees are required to have at least 5 years of service to the college. If you are unsure of an individual's years of service, please contact Human Resources at hr@snc.edu.
If you have nominated someone in the past and they have not yet received the award, we encourage you to nominate them again. We keep track of cumulative nominations and this will be a factor considered when selecting the winner. If you want a copy of a past nomination you submitted, it can be provided from Human Resources or the President's Office.
Although you can nominate an individual on your own, we have found that the strongest nominations have been submitted by a lead nominator, but has included several supporting nominations from others who have worked closely with the nominee. 
Please send nominations to the vice president in your area. The president's cabinet will review all nominations and select the winner of the Exceptional Service Award.
The college president will inform the recipient of the award.
Human Resources, along with the Office of Communications, will coordinate the awards process, which will include a photograph with the president, a press release and a $1,000 award presented at the President's Faculty/Staff Dinner.
Please assist us in making this program a successful one by nominating colleagues you believe demonstrate exceptional service here at St. Norbert College.
If you have questions regarding this program, please contact Mindy Leiterman at 920-403-3212 or
mindy.leiterman@snc.edu
.