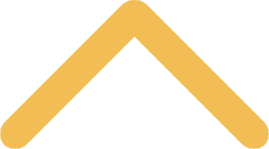 Humanities Course Offerings
HUMA 100 Introduction to the Humanities Through the Fine Arts (Core: EI, WI)
This course aims to help students understand ways in which literature and the fine arts can deepen their sense of what it means to be human. The course gives students practice in appreciating masterpieces of painting, music, poetry, prose narrative and theater. Required for humanities majors.

HUMA 240 Classic American Novels (Core: WT)
This course is designed for the general student to provide her or him with in-depth knowledge of some of the great novels that make up the American literary tradition. Seven or eight novels are selected each time it is offered from a list that might include such works as Hawthorne's "The Scarlet Letter," Twain's "Huckleberry Finn," Wharton's "The Age of Innocence," Cather's "A Lost Lady," Fitzgerald's "The Great Gatsby," Hemingway's "The Sun Also Rises," Hurston's "Their Eyes Were Watching God," Spiegelman's "Maus" and Alexie's "The Absolutely True Diary of a Part Time Indian." Such works help the student understand the distinctive American culture and how it developed in all its diversity.

HUMA 252 French Society and Culture (Core: BB)
This course offers an overview of the history of French civilization – its history (specifically the French Revolution), its political institutions and its long tradition of excellence in the arts – but focuses on the relevance of France in the world today, as a leader within the European Union and also as a nation at odds with itself, as it were, struggling with its postcolonial heritage, permanent unemployment of more than 10 percent, doubts about national identity and the mounting threat of terrorism from within its borders.

HUMA 280 Japanese Culture and Society (Core: BB)
This interdisciplinary course provides students with a framework for understanding contemporary Japan. Students examine a wide range of topics such as education, business, mass media, sports, family life, art, language and literature in relation to such major themes as hierarchical structure, group consciousness, emphasis on form and persistence of tradition in modern society. Lectures, discussion, audiovisual aids and readings in various disciplines are part of the class.

HUMA 310 History of Minority Groups in America (Adv. Core DD)
This course examines the experiences and contributions of minority groups in America from the early colonial period into the 21st century. It focuses on specific minority groups within the chronological trajectory of American history: Native Americans from the Columbian period to the Dawes Act, the black experience in America from the colonial slave period to the civil rights movement, the history of Mexican migration to the U.S. before and after the Mexican War up to immigration initiatives of the 21st century, Japanese and Chinese history in Hawaii and California, and recent immigrant groups from Southeast Asia at the end of the 20th century. The focus is on the unique experiences and contributions of each group, and on experiences common to minority and immigrant groups in U.S. history. Texts from minority writers are selected to give voice to their individual and collective experiences.

HUMA 313 Stories of War (Adv. Core: EI)
Every armed conflict generates stories. Governments tell stories about the cause, justifications and progress of a war. Soldiers and civilians tell stories about fear, pain, death, ethical and moral struggles, and all the other elements that make up a suddenly dangerous life. Writers and filmmakers, either during a war or long after it ends, translate these accounts into works of literature and film. This course focuses on how 20th-century literature and film represents war. Students will consider the wide range of experiences depicted in these texts, the narrative conventions used to impact their audiences, and the difficult questions that are often at the heart of a narrative about war.

HUMA 315 German Identity Through Film (Adv. Core: WT)
A survey course on German films in the modern period (1945-2017). Fall semester.

HUMA 337 Communio and the Norbertines Across the Centuries (Adv. Core: CI)
This course explores the concept of communio as living from and in God in community. Students explore communio at the beginning of Creation and its expression in the common life of the early Jerusalem community in the Acts of the Apostles. The course continues by exploring St. Augustine's model of life for his religious communities set forth in this rule, which Norbert of Xanten accepted as a core element in his reform of 12th-century Catholic life. Students study Norbert's life and a summary history of his order, especially its missionary activity, with a special focus on the establishment of the order in the United States. They study the retrieval of the concept of communio in the Second Vatican Council and then as a key concept in the Norbertine Constitutions. This provides a strong base for understanding the college's Catholic, liberal arts and Norbertine mission.

HUMA 389 Special Topics
This course concentrates on a topic pertinent to the current needs and interests of students. The focus is placed on topics that cross disciplinary lines and involve two or more humanities disciplines. Topics vary and are announced in the course listings.

HUMA 403 Ideal Societies (Adv. Core: WT)
This course addresses the fundamental question: What political and social system best provides for the common welfare? Various answers (and warnings) are considered through readings from political philosophy, social commentary, and utopian and anti-utopian literature, ranging from classical times to the 20th century with the intention of stimulating reflection on issues and events in contemporary society.

HUMA 407 Science, Literature and Culture
This course introduces students to the essential interdisciplinary nature of any field of study as we consider the personal and social implications of literary books written about science (or using science) to explore issues of nature and human nature. Students gain an understanding of scientific and literary methods and improve as readers, thinkers and writers.

HUMA 411 Vietnam in the Western Imagination (Adv. Core: WT)
An examination of the American involvement in Vietnam through its symbolic history – the finest novels, personal memoirs and films on the war. Primary texts, appraised as both aesthetic responses and cultural documents, include the written works of Grahame Greene, Philip Caputo, Tim O'Brien, Bobbie Ann Mason and others. Films by directors such as Francis Coppola, Michael Cimino, Oliver Stone and Stanley Kubrick are also examined.

HUMA 422 Slavery in Antebellum America (Adv. Core: WT)
This course traces the legacy of slavery as it played out during the mid-19th century, primarily in the United States. At this point in our nation's history, slavery had coexisted with Christianity and democracy for more than 1,000 years, yet emancipated slaves and leaders of the abolition movement crafted nonfiction testimonials and novels designed to eradicate slavery. Emancipated slaves such as Frederick Douglass, Solomon Northup and Harriet Jacobs published slave narratives graphically depicting the gross injustices that slaves suffered. They argued that this suffering affected all Americans regardless of their residence in the free or slave states, and they invoked democratic ideals and Christian doctrines to win their readers to the abolitionist cause.

HUMA 424 Sport and Society
Introduction to sports as a cultural phenomenon. Topics include the ethos of sport; history of sports in Western culture; sports and the arts; sports and nationalism; race, gender and sports; religion and sports; youth and sports; and the modern business of sports.

HUMA 489 Special Topics (2 or 4 credits)
This is a seminar course offered whenever a mutual interest in a more specialized topic in the humanities exists for a member of the faculty and a sufficient number of students.

HUMA 490 Independent Study
A course allowing instructors and students to explore together topics of special interest.

HUMA 494 Internship
An academic internship for credit involves the application of disciplinary or interdisciplinary concepts to work experience and includes a very specific academic component, which is detailed and agreed to by all parties in advance of the internship experience. The academic focus of the internship for credit should be woven through the internship experience in a meaningful way under the expert guidance of the faculty member. Prerequisite: junior/senior standing.