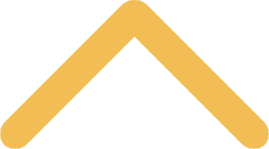 Humanities Major Requirements
Students desiring a broader range of courses than is found in a single discipline may choose a divisional major. The following provisions govern this program:
Students interested in this major should meet with the associate dean of humanities, who, in consultation with the student, will select an advisor or advisors. Together the student and advisor will structure a major program.
A student pursuing a humanities major may not pursue a second major or a minor in a related area.
Proposals should be submitted by the end of the sophomore year or, for advanced transfer students, after their first semester of attendance at the college. (Humanities major proposal forms are available in the division office.)
The major program will consist of 60 credits in the humanities division chosen by the student in consultation with the advisor. Twenty-four of these courses must be at an advanced (300 or above) level.
HUMA 100 Introduction to Humanities must be included in the early years of the major program. 
There must be a course at the end of the program that has as its objective helping the student focus and synthesize the work he or she has done.
Students must provide in their proposal a program rationale, an individualized statement of academic and career goals and objectives, courses included, and a semester completion plan including core curriculum. Courses must have a certain relevance to the student's explicit purposes and the overall program should exhibit reasonable integrity.
This proposal must be submitted to the associate dean of humanities.