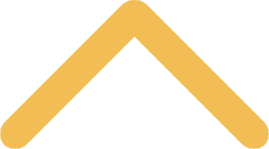 International Studies
We live in an utterly interdependent world. Economics, politics, business, culture, climate and religion cross international borders just as regularly as individuals do. Never in the history of the planet have global citizens felt each others' influence so strongly.
When you major in international studies, you explore the contemporary world through an intercultural lens. The multifaceted worldview you develop equips you to approach issues globally and then to act in the interest of the world's greatest good.
At St. Norbert College, you can earn a Bachelor of Arts degree in international studies. To do so, you will choose one of five language and area studies emphases, and you will study abroad for at least one semester in your chosen area:
European language and area studies

Asian language and area studies

African language and area studies

Middle Eastern language and area studies

Latin American language and area studies
An International Studies Degree at Work
More and more, employers seek individuals with a nuanced understanding of global forces. A degree in international studies will prepare you to thrive as a person, prosper as a professional and participate as a world citizen.
Your liberal arts coursework at St. Norbert will prepare you equally well for graduate school or for any number of professions with an eye to the international:
Bilingual technical writer
Commodities broker
Consular assistant
Court interpreter
Cross-cultural trainer
ESL teacher
Export manager
Humanitarian relief worker
International buyer
Journalist
Public relations specialist
Study abroad advisor
Urban/regional planner
Enhancing Your International Studies Degree
Since 1996, St. Norbert students have participated in the for-credit
U.N. Seminar
in either New York City or Geneva, Switzerland. Through the program, you can examine the U.N. and its importance in global power relationships.
The college's participation in
American University's Washington Semester
offers you access to internships in politics, justice and environmental policy. Many regional employers and government offices also offer internships.  
International studies majors often supplement their studies by participating in 
Global Scholars
, a student organization that encourages interculturally competent global citizens.
Alumni Perspective
Steven Garza '13, an international studies and political science double major, had the privilege of working at the White House as an intern in the office of the chief of staff. During Garza's time at St. Norbert, he participated in significant research in the area of Russian arms. His research led him to interviews with former U.S. diplomats and weapons experts. "It was really a unique opportunity to combine scholarship with an application to the real world and it gave me insights you might not be able to find in books," says Garza.