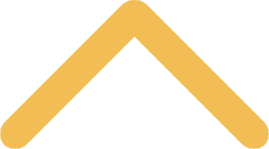 vLab

vLab is a virtual Windows desktop environment. You can install the program on your device, allowing you to connect to a Windows computer hosted in our data center. This environment gives you direct access, from anywhere, to computing resources that you may not already have on your own computer. If you already have the VMware Horizon Client installed, you can use the green button here to launch it.
Install
Use one of these links to install the free VMware Horizon Client app:
| iOS | Android | Mac | Windows (use 64-bit installer) | ChromeOS |
Get Started
To set up the client and get started with your first session:
Launch the app.
Windows and Mac only: click the "Add Server" or "New Server" icon
When prompted for a Server Name or Address (or Connection Server), enter: vlab.snc.edu
If prompted for a name or description, enter: vLab
When prompted to login, enter your 6-letter login id and password.
Click the vLab icon to launch into that environment.
To end your session, click the Start menu in the environment, then click "Log off".
Frequently Asked Questions
Can anyone use vLab?
 vLab is available to all students, faculty, and staff at St. Norbert College.
What happens if I leave my vLab session unattended?
 Since vLab is a shared system, sessions that are not used for an hour will automatically close and be disconnected. If you are actively using a session, there is no limitation as to how long you can be connected and using it.
Do I need to be connected to the campus network to use vLab?
No. vLab can be accessed from anywhere with an Internet connection.
When is vLab available?
vLab is available 24 hours a day, 365 days a year. While there are periodic outages for updates and maintenance, these typically take place between semesters and/or in the late evening or early morning. 
Is vLab eliminating physical computer labs on campus?
No. vLab is a tool that allows for more flexible access to software for students, faculty, and staff. The vLab environment is not intended to replace physical labs or computers.
Important Note
Virtual desktops are non-persistent. This means each time you log off, all changes made to the desktop are removed and anything saved is deleted. Be sure to save all work to Google Drive, to a network drive, or to a USB device before logging off!