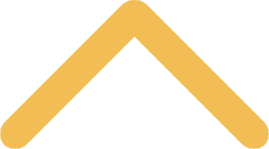 "Reconciliation as a Means to Overcoming Polarization"
Oct. 15, 2007
7:30 p.m. Lecture
Fort Howard Theater, Bemis International Center

Robert Schreiter
Vatican Council II
Professor of Theology
Catholic Theological Union

An internationally recognized authority on social reconciliation, Robert Schreiter serves as a consultant for training programs in reconciliation for Caritas Internationalis, the umbrella organization for 162 relief and development agencies in the Roman Catholic Church. He has written extensively on the subject of reconciliation in such seminal works as: In Water and in Blood: A Spirituality of Solidarity and Hope Reconciliation: Mission and Ministry in Changing Social Order Constructing Local Theologies (1985), Reconciliation: Mission and Ministry in a Changing Social Order (1992), and in The Ministry of Reconciliation: Spirituality and Strategies (1998). He is a past president of the American Society of Missiology and of the Catholic Theological Society of America.

You may search the Todd Wehr Library catalog for a selection of books available by Robert Schreiter. Books are also available to purchase after the lecture and at the St. Norbert College bookstore.