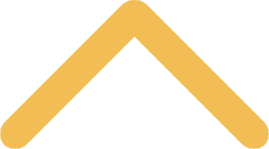 "Augustine, the Canonicle Tradition & the Liberal Arts"
Oct. 10, 2006
7:30 p.m. Lecture
Old St. Joe's
Carol Neel
Professor of History 
Colorado College


This event, co-sponsored by Killeen Chair, Heidgen Chair and the office of mission and heritage, offers a departure from the themed Killeen Chair lectures, to coincide with St. Norbert College Heritage Days.
Internationally recognized as one of the foremost scholars on the early Premonstratensians, Carol Neel has done much to illuminate the early history and spirituality of the Norbertines and their place in the world of 12th century Europe. In addition to her articles and books on the Norbertines and other monastic movements, including a forthcoming volume containing translations of early Premonstratensian biographical and spiritual writings, Professor Neel has lectured and published widely in the area of women and domestic life in the medieval period. The recipient of numerous awards and fellowships, since 1980 she has successfully combined her work as a distinguished scholar with a deep dedication to teaching in a liberal arts environment at Colorado College.
You may search the Todd Wehr Library 
catalog
 for a selection of books available by Carol Neel. Books are also available to purchase after the lecture and at the St. Norbert College bookstore.