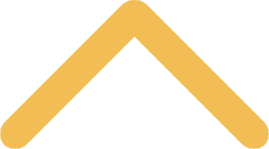 "An Ethic of Risk in a Culture of Fear"
Feb. 28, 2008
7:30 p.m. Lecture
Fort Howard Theater, Bemis International Center

Scott Bader-Saye
Associate Professor of Theology 
University of Scranton
Scott Bader-Saye is a theologian whose reflections on a Christian response to contemporary culture and politics have made a significant impact on scholarship and community life. His book, Church and Israel After Christendom: The Politics of Election, explores the politics of the post-Christendom church seen through the lens of Israel's corporate election. Bader-Saye's most recent book, Following Jesus in a Culture of Fear (2007), evinces the possibilities and resources latent in Christian discipleship for meeting the challenges of contemporary society. 

Bader-Saye's work draws on his varied interests in evangelism and the emerging church, providence and suffering, and Jewish-Christian dialogue. His articles have been published in journals such as Modern Theology, Studies in Christian Ethics, Pro Ecclesia, Cross Currents and Christian Century. 

You may search the Todd Wehr Library catalog for a selection of books available by Scott Bader-Saye. Books are also available to purchase after the lecture and at the St. Norbert College bookstore.