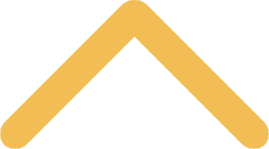 "The Sacred & the Secular at Machu Picchu, Peru"
Sept. 25, 2008
7:30 p.m. Lecture
Fort Howard Theater, Bemis International Center

Richard L. Burger
C.J. MacCurdy Professor of Anthropology 
Chairman of the Council for Archaeological Studies 
Yale University 
An archaeologist of the highest reputation and a three-time Fulbright Scholar, Richard L. Burger is perhaps the world's foremost expert on Incan and Andean prehistory. He has excavated numerous ritual complexes in South America, some dating as early as 1800 BC. 

More recently, Burger and Peruvian archaeologist Lucy Salazar headed a major research project analyzing the artifacts discovered at Machu Picchu. The resulting exhibit, originally cosponsored with the Peruvian government, has traveled throughout the U.S. and is now housed at Yale's Peabody Museum. Burger and Salazar's book tied to the exhibit, Machu Picchu: Unveiling the Mystery of the Incas (2002) provides new insights into the site. 

However, since 2002, Peru has sought the return of the artifacts from Yale. This conflict over Machu Picchu, detailed in a New York Times Magazine article in June 2007, epitomizes the importance of sacred spaces in today's political landscape. 

You may search the Todd Wehr Library catalog for a selection of books available by Richard L. Burger. Books are also available to purchase after the lecture and at the St. Norbert College bookstore.