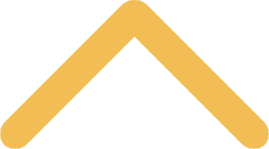 "Modes of Revelation: Music as Symbol and Experience"
Nov. 4, 2010
7 p.m. Lecture
Fort Howard Theater, Bemis International Center
Dr. Kathleen Higgins

Professor of Philosophy
The University of Texas at Austin


With a background in both philosophy and music, Kathleen Higgins is especially qualified to address the theme for the 2010-2011 Killeen Chair lecture series. A professor of philosophy at the University of Texas, Dr. Higgins earned her B.A. in music from the University of Missouri-Kansas City in 1977, her M.A. in philosophy from Yale Univeristy in 1978 and her Ph.D. in philosophy from Yale in 1982. She is the author of several books, including Nietzsche's ZARATHUSTRA, which was named one of the Outstanding Academic Books of 1988-1989 by Choice and The Music of Our Lives, which was published by Temple University Press in 1991. She is the co-author with Robert Solomon of a number of works, including 
A Short History of Philosophy
; 
A Passion for Wisdom
; and 
What Nietzsche REALLY Said
. 
Dr. Higgins' many scholarly essays have appeared in such highly respected journals as International Studies in Philosophy, Philosophy and Literature, Journal of Nietzsche Studies, Philosophy East and West and Journal of Social Philosophy. Moreover, her lectures and conference presentations have taken Dr. Higgins not only throughout the United States, but to Paris, Budapest and Beijing, Helsinki, Cape Town, Rio De Janeiro and beyond. Her numerous honors and awards include the Distinguished Teacher in Undergraduate Course Award from the Philosophy Department at the University of Texas, the Alumni Achievement Award from the Conservatory of Music at the University of Missouri-Kansas City and being named a Resident Scholar for The Rockefeller Foundation's Bellagio Study and Conference Center in 1993.
You may search the Mulva Library 
catalog
 for a selection of books available by Kathleen Higgins. Books are also available to purchase after the lecture and at the St. Norbert College bookstore.