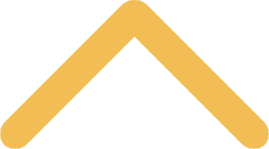 "Fundraising, Youth Groups & 'Sushi' Muslims: The Formatting of Islam in America"
Feb. 23, 2012
7 p.m. Lecture
Fort Howard Theater, Bemis International Center
Dr. Martyn Smith

Assistant Professor of Religious Studies
Lawrence University

Dr. Martyn Smith is notably qualified to address the theme for the 2011-12 Killeen Chair lecture series: "Religious Pluralism in America." An assistant professor of Religious Studies at Lawrence University, Dr. Smith earned his Bachelor Degree in Theology from Prairie Bible College in Alberta, Canada, his M.A. in Theology from Fuller Theological Seminary in Pasadena, Cali., and his Ph.D. in Comparative Literature at Emory University in Atlanta. At Lawrence University Dr. Smith has taught an impressive variety of courses, including "Islam," "Cairo: Islam in Context," "Islam and Globalization," "Greek and Islamic Philosophical Tradition" and "Ancient Egyptian Religion." He is the author of Religion, Culture, and Sacred Space, and has also published several articles in academic journals, such as "Between Book and Reality: The Guidebook in Melville's Redburn and Clarel," in Leviathan: A Journal of Melville Studies and "Pyramids in the Medieval Islamic Landscape: Perceptions and Narratives," in Journal of the American Research Center in Egypt.
In his lecture Dr. Smith will examine the changes that Islam undergoes as it is transferred from the cultures in which it developed to countries such as the United States. He will focus specifically on Dearborn, Mich., which has developed into a vibrant center for Islam in America. According to Dr. Smith, the mosques and Islamic centers in Dearborn provide us with a snapshot of the accommodations that Muslims make as they become rooted in a new culture. His lecture will explore the nature of these accommodations, particularly how they impact the experience of Islam and its institutional expression.
You may search the Mulva Library catalog for a selection of books available by Martyn Smith. Books are also available to purchase after the lecture and at the St. Norbert College bookstore.