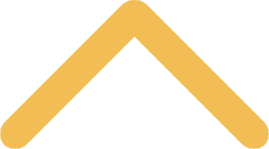 "Human Flourishing: Lessons from Comparative Philosophy & the Human Sciences"
Thursday, Feb. 20, 2014

7 p.m. Lecture
Fort Howard Theater, Bemis International Center


Owen Flanagan is ideally suited to address the theme for the 2013-2014 Killeen Chair lecture series: "Happiness and the Good Life".
Flanagan (Ph.D. 1978, Boston University) came to Duke as chair of the department in 1993, a post he held until 1999. He also holds appointments in psychology and neurobiology and is a Faculty Fellow in Cognitive Neuroscience and a steering committee member of the "Philosophy, Arts and Literature" (PAL) program, and an Affiliate of the Graduate Program in Literature. He has had visiting positions at Berkeley, Brandeis, Princeton, Harvard and La Trobe in Australia, University of Vienna, City University of Hong Kong, as well as several fellowships from the National Endowment for the Humanities. In 1998, Flanagan was recipient of the Romanell National Phi Beta Kappa award, given annually to one American philosopher for distinguished contributions to philosophy and the public understanding of philosophy. He was awarded a Fulbright Research Award in 2001-02 to study Buddhist and Hindu conceptions of the self. In 2006 he gave the Templeton research Lectures at USC in Los Angeles on "Human Flourishing in the Age of Mind Science." He has authored and edited numerous articles and books, including: 
Identity, Character, and Morality: Essays in Moral Psychology
, edited with Amelie O. Rorty (MIT Press, 1990); 
Consciousness Reconsidered
 (MIT Press, 1992); 
The Nature of Consciousness
 edited with Ned Block and Güven Güzeldere (MIT Press, 1998). His most recent book is 
The Bodhisattva's Brain: Buddhism Naturalized
(MIT Press, 2011).
Flanagan takes it for granted that every human being wants to flourish, to be happy and to live well. But what does flourishing involve and how do we attain it in this life? In his lecture, Flanagan will draw on resources from Western and Eastern philosophy, as well as contemporary economics, psychology and neuroscience to explore what we know about flourishing, happiness, meaning and purpose.
You may search the
Mulva Library 
catalog
 for a selection of books available by Owen Flanagan. Books are also available to purchase after the lecture and at the
St. Norbert College bookstore
.