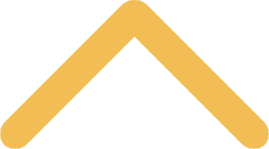 "The Happiness That Matters"
Thursday, Nov. 7, 2013

7 p.m. Lecture
Fort Howard Theater, Bemis International Center
Professor Daniel Haybron is ideally suited to address the theme for the 2013-14 Killeen Chair lecture series: "Happiness and the Good Life". Daniel Haybron earned his B.A. in philosophy from Wesleyan University and his Ph.D. from Rutgers. Currently, he is Associate Professor of Philosophy at St. Louis University. Dr. Haybron works in ethics, moral psychology and political philosophy. Broadly speaking, he is interested in the connection between human nature and the good life. His research focuses mainly on the psychology of well-being and its connections with issues in ethical and political thought, as well as empirical research on well-being. Publications include Happiness: A Very Short Introduction (2008) and The Pursuit of Unhappiness: The Elusive Psychology of Well-Being (2008), as well as articles featured in a diverse array of academic journals, from Philosophy and Phenomenological Research and Noûs to Utilitas and The Journal of Happiness Studies.
Dr. Haybron asks whether the "happiness" that happiness researchers study is an important kind of happiness? Should it be a major life goal or policy concern? Contemporary views of happiness tend to split into two camps: "judgment" theories, which define happiness as being satisfied with your life; and "feeling" theories, which define happiness as a positive emotional condition. Judgment theories tend to dominate the scientific research, because life satisfaction seems easy to measure. Yet life satisfaction views can't explain the importance we place on happiness: you could be satisfied with your life when you think it's going badly, and when you feel bad. Who needs that? "Emotional state" views, by contrast, make better sense of our interest in being happy. Dr. Haybron sketches a portrait of happiness, understood in these ways. He finds that happiness is a rich and complex psychological phenomenon that plays a central role in a good life and a good society. But neither is it the only thing that matters.
You may search the
Mulva Library catalog
for a selection of books available by Daniel Haybron. Books are also available to purchase after the lecture and at the
St. Norbert College bookstore
.