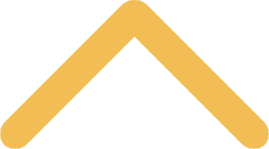 "Meaning in Life, Happiness & the Pretty Good Life"
Thursday, March, 27, 2014
7 p.m. Lecture 
Fort Howard Theater, Bemis International Center

Professor Laura King is ideally suited to address the theme for the 2013-14 Killeen Chair lecture series: "Happiness and the Good Life." 

Dr. King is an internationally recognized expert in the burgeoning fields of positive psychology and happiness studies. In 2001, she was awarded the Templeton Prize in Positive Psychology. Since then, she has been the recipient of research grants from the National Science Foundation and the National Institute of Mental Health, among others. Dr. King has authored over one hundred articles in leading journals and two textbooks on psychology. She serves currently on the editorial boards of numerous journals, and she is the editor of the Journal of Personality and Social Psychology: Personality and Individual Differences.

Dr. King will argue that, although the Good Life may be an ideal best left to philosophers and theologians, the pretty good lives we see all around us reveal that meaning in life and happiness are both more abundant and more related to each other than we might expect. Indeed, although people often think they are searching for meaning in life to be happy, the science of meaning in life reveals that happiness can lead to a sense of meaning. Moreover, meaning in life is tied to commonplace experiences that belie the feeling that meaning is chronically lacking in our lives. Although we often think of meaning as something we struggle over, search for, or create, Dr. King's research suggests a new set of verbs for the experience of meaning. Meaning can be created but it can also be noticed, effortlessly. Meaning can happen to us when we least expect it.

You may search the Mulva Library catalog for a selection of books available by Laura King. Books are also available to purchase after the lecture and at the St. Norbert College bookstore.