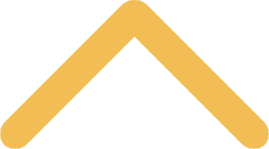 "The Dark Side of Medicine"
Thursday, March 10, 2016
7 p.m. Lecture 
Fort Howard Theater, Bemis International Center

The final event in this year's series will feature prolific author and lecturer, Dr. Carl Elliott.  Dr. Elliott is a professor at the Center for Bioethics and in the Department of Pediatrics, and an affiliate faculty member in both the Department of Philosophy and the School of Journalism and Mass Communications at the University of Minnesota. He is also the author of seven books, including White Coat, Black Hat and Better Than Well: American Medicine Meets the American Dream, many peer-reviewed journal articles on biomedical ethics, and numerous high-profile pieces published in popular press.
Dr. Elliott received his Ph.D. in philosophy from the University of Glasgow and his M.D. from the Medical University of South Carolina. His work explores the ethics of pharmaceutical and medical research on human subjects. He has illuminated cases of research abuse, including at his own institution, the University of Minnesota, and he has advocated for justice for injured research subjects. His upcoming lecture will discuss a recent medical research study which ended in disaster when a young, previously healthy volunteer was killed and four others were severely injured after they were paid to take a new, largely untested psychiatric drug. Although what exactly went wrong in the study is unclear, the circumstances that led to it are not unusual. Dr. Elliott will lead us through this terrain and some of the ways in which over the last 25 years, the transformation of pharmaceutical research into a commercial industry has led to ethical and moral dilemmas.
With what is expected to be a challenging and thought-provoking presentation, Dr. Elliott's lecture will undoubtedly contribute an important dimension to conversations regarding the 2015-16 Killeen Chair Lecture Series, Health and the Human Person.