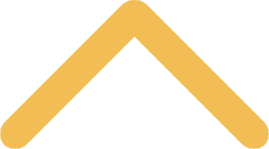 "Unwise Choices: Thinking About Responsibility, Blame and Compassion in Healthcare Contexts"
Wednesday, September 2, 2015
7 p.m. Lecture 
Fort Howard Theater, Bemis International Center
Dr. Pickard specializes in philosophy of mind, philosophy of psychiatry, moral psychology, and clinical ethics. In addition to her scholarly work as a philosopher, Dr. Pickard has spent many years working in a therapeutic community for people with personality disorders and complex mental and physical health needs. Her research is deeply inter-disciplinary as she explores philosophical questions, often having to do with criminal law, that arise from these clinical settings.
 Her current research, which she will share with us, involves investigating and articulating the concepts of responsibility and blame that are used in clinical settings and their relevance to philosophy and ethics. In both mental and physical health care as well as wider social contexts, we often pathologize behavior that causes harm to the individual – denying choice and agency, and ​instead, ​invoking concepts of disorder or disease. Yet many health problems are caused or maintained by unwise choices, which must be addressed if patients are to improve or recover. Drawing on addiction as an example, Dr. Pickard's lecture will explore the cost of this trend, and will argue for the need to better distinguish responsibility from blame in order that unwise choices may be properly addressed.
 During this exciting first year of both the Gehl-Mulva Science Center and our partnership with the Medical College of Wisconsin, Dr. Pickard's lecture will no doubt contribute an important dimension to conversations we are having both inside and outside our classrooms at St. Norbert College.