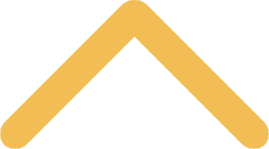 "On Being a Doctor: Lessons from a Patient Named Fred"
Thursday, Nov. 5, 2015

7 p.m. Lecture
Fort Howard Theater, Bemis International Center
Dr. Sulmasy is the Kilbride-Clinton Professor of Medicine and Ethics in the Department of Medicine and Divinity School at the University of Chicago, where he also serves as associate director of the MacLean Center for Clinical Medical Ethics and as director of the Program on Medicine and Religion. Dr. Sulmasy is a prolific author and speaker, and the author of four books as well as more than 150 peer-reviewed journal articles on medical ethics. He has served on numerous governmental advisory committees, and was appointed to the Presidential Commission for the Study of Bioethical Problems by President Obama in April 2010. He also serves as the editor-in-chief of the journal Theoretical Medicine and Bioethics.
Trained as an internist and an ethicist with degrees from Cornell University and Johns Hopkins, Dr. Sulmasy's research interests encompass both theoretical and empirical investigation of the ethics of such issues as end-of-life care and spirituality in medicine. He has done extensive work on the role of intention in medical action, especially with regard to the distinction between killing and allowing to die. He is also interested in the philosophy of medicine, the logic of diagnostic and therapeutic reasoning and the spiritual dimensions of the practice of medicine.
His lecture is entitled "On Being a Doctor: Lessons from a Patient Named Fred" and will recount one physician's account of caring for one patient, with an emphasis on the spiritual lessons which emerge from the seemingly mundane details of day-to-day medical practice. Through this single narrative, we will be invited to reflect on the meaning and importance of the patient-physician relationship, and the role of the patient as teacher.
With his combination of clinical, ethical and spiritual expertise, we can look forward to a multi-faceted and thought-provoking presentation.