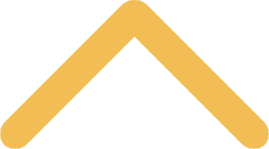 "Understanding Structural Injustice: What Is a Sinful Social Structure?"
Thursday, September 29, 2016
7 p.m. Lecture 
Fort Howard Theater, Bemis International Center
On behalf of the Killeen Chair Committee, welcome to the 2016-2017 school year. We are looking forward to a thoughtful and challenging year, as we explore our theme for 2016-17: Economic Justice. The concluding words of the Pledge of Allegiance— "with liberty and justice for all"—herald the foundational values of the United States. We name justice as our final standard. So, too, is a commitment to justice an animating value of the Catholic tradition. And yet, the distinctive markers of our world—global inequalities, growing disparity between rich and poor, and communities segregated by class and race—present considerable challenges to achieving economic justice. The 2016-2017 Killeen Chair series invites you to join leading philosophers, theologians, and policy makers as they explore economic justice in our age.

On September 29, 2016, we welcome our first speaker, Daniel Finn, Professor of Theology and Clemens Professor of Economics and the Liberal Arts at the College of St. Benedict and St. John's University. Professor Finn received his M.A. in Economics and his Ph.D. in Religious Social Ethics from the University of Chicago. He is the author of many articles and nine books, most recently Distant Markets, Distant Harms, Market Complicity and Christian Ethics (Oxford, 2014). He is also past president of the Society of Christian Ethics and the Catholic Theological Society of America.
Professor Finn will be speaking to us on the topic of: Understanding Structural Injustice: What Is a Sinful Social Structure? For decades, official Catholic teaching has called our attention to the destructive impact of sinful social structures, even though it has never been explained what a social structure is or how one operates. Employing the insights of critical realist sociology to understand the character of social structures in general, we can come to understand how we are all influenced - for good and ill - by the various social structures within which we operate daily.
Please join us for what promises to be a thought provoking lecture. This event is free and open to the public; registration is not required to attend. We look forward to seeing you there.