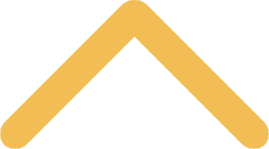 "Economic Inequality and Political Power in America"
Thursday, October 27, 2016
7 p.m. Lecture 
Fort Howard Theater, Bemis International Center
The second lecture in this year's series, as we continue to explore the theme Economic Justice, will be given by Dr. Martin Gilens, Professor in the Department of Politics at Princeton University. Professor Gilens received his Ph.D. in Sociology from UC Berkeley. He is the author of many articles and two books, most recently Affluence & Influence: Economic Inequality in America (Princeton University Press, 2012). He is also the author of an enduringly important analysis of American society Why Americans Hate Welfare: Race, Media, and the Politics of Anti-Poverty Policy (University of Chicago, 1999).
Professor Gilens will be speaking to us on the topic of "Economic Inequality and Political Power in America" arguing that in a well-functioning democracy, the preferences and needs of ordinary citizens help shape government policy and that by this measure, American democracy is failing. Gilens' research, based on analyses of federal policymaking from the 1960's to the 2000's, shows that economic elites and interest groups have considerable sway over policy outcomes, but ordinary citizens have little or none. We live now in a "Second Gilded Age" of massive economic inequality. Many fear that America is falling into a vicious circle in which the economically advantaged use the political system to cement and expand their advantages. But egalitarian political reforms were achieved in the past and Gilens believes they are achievable again. The current presidential election reflects the failures of our political system- but it also points the way toward reforms that can help give greater voice and political influence to ordinary citizens.
The 2016-17 Killeen Chair series welcomes you to join leading philosophers, theologians, and policy makers as they explore economic justice- and injustice- in our age. Please join us for what promises to be a thought-provoking and very timely lecture.