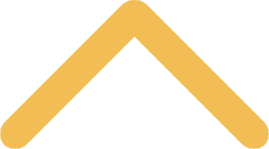 "Stepping Out on Faith: Economic Justice Through Community Organizing"
Thursday, February 23, 2017

7 p.m. Lecture
Fort Howard Theater, Bemis International Center
The 2016–17 Killeen Chair series invites you to join leading philosophers, theologians, and policy makers as they explore economic justice—and injustice—in our age.  Our theme for 2016-2017, Economic Justice--is one that is particularly important today given the increasing challenges faced by those on the socioeconomic margins. We claim that justice is both a foundational value of the United States and the Catholic tradition, yet it is one that is currently under attack on many fronts. Our next Killeen Speaker is working to address this deep moral and spiritual problem.

On Thursday, February 23, 2017, we will welcome Maureen O'Connell, PhD, Chair and Associate Professor in the Department of Religion at La Salle University. She is the author of Compassion: Loving Our Neighbor in an Age of Globalization (Orbis Books, 2009) and If These Walls Could Talk: Community Muralism and the Beauty of Justice (The Liturgical Press, 2012), which won the College Theology Book of the Year Award in 2012 and the Catholic Press Association's first place for books in theology in 2012. Her current research project explores racial identity formation, racism, and racial justice in Catholic institutions of higher education.
 
Professor O' Connell will be speaking to us on the topic of "Stepping Out on Faith: Economic Justice through Community Organizing".  She will be exploring some methods of faith-based community organizing, work that she is closely involved with through several organizations both in Philadelphia and nationally. Professor O'Connell's theological approach is practical and engages with faith based community organizing as a viable approach to building economic dignity and justice, particularly in urban communities in the U.S. Her talk will explore some specific ways that faith-based organizing deepens the traditional praxis of Catholic Social Teaching where economic justice is concerned, while refusing to dodge the reality of racism as a driver of social inequality. Professor O'Connell will also be sharing images and "real world" reports from the North American World Meeting of Popular Movements in Modesto, CA, which she will be participating in just prior to her visit to our campus. 

Please join us for what promises to be a dynamic and thought provoking lecture.