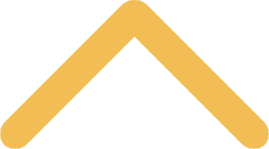 "What (if Anything) Is Wrong With Economic Inequality?"
Thursday, March 30, 2017
7 p.m. Lecture 
Fort Howard Theater, Bemis International Center
This year the 2016–17 Killeen Chair series has invited you to join leading philosophers, theologians, and policy makers in exploring the theme of economic justice—and injustice—in our age.  Our theme for 2016-2017, Economic Justice--is one that has assumed even more importance as the year has gone on, given the ever-increasing challenges faced by those on the socio-economic margins. We claim that justice is both a foundational value of the United States and the Catholic tradition, yet it is one that is currently under attack on many fronts. Our Killeen speakers are working to address this deep moral and spiritual problem.
 On Thursday March 30th, 2017, we will welcome our final Killeen speaker of the year, Paul Weithman, PhD, Glynn Family Honors Collegiate Professor of Philosophy at the University of Notre Dame. Dr. Weithman received his doctorate in Philosophy from Harvard University, where he wrote his dissertation under the direction of John Rawls and Judith Shklar.  He is now Glynn Family Honors Collegiate Professor of Philosophy at the University of Notre Dame, where he directs the Honors Program and the Program in Philosophy, Politics and Economics.  His most recent book is Why Political Liberalism?  On John Rawls's Political Turn, which won the David and Elaine Spitz Prize given to the best book on liberal democratic theory published in 2010.
 Dr. Weithman will be speaking to us on the topic of "What (if Anything) Is Wrong with Economic Inequality?".  Economic inequality in America has grown significantly in recent decades, pausing briefly during the Great Recession and resuming its upward trend during the recovery.  Some, such as Pope Francis, see growing inequality as a great evil.  Others see it as the natural result of a growing and innovative economy, and dismiss concern with it as the product of envy.  In his Killeen Lecture, Professor Paul Weithman will look at the metrics and the data of economists who study economic inequality.  He will also look at the reasons that philosophy and theology provide for worrying about the economic inequality that characterizes the present-day United States.  Please join us for what promises to be a thought-provoking and timely lecture.