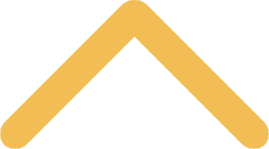 "Theater of War: What Ancient Greek Tragedies Can Teach Us Today"
Wednesday, February 21, 2018
7 p.m. Lecture 
Byron L. Walter Theatre, Abbot Pennings Hall of Fine Arts
The third lecture in this year's series, Transformative Experience, will be given by Bryan Doerries, Cofounder and Artistic Director of Theater of War Productions. Bryan Doerries is a Brooklyn-based writer, director, translator, and a self-described evangelist for classical literature and its relevance to our lives today. Doerries uses age-old approaches to help individuals and communities heal from trauma and loss. For the past ten years, Bryan Doerries has been directing readings of ancient plays featuring renowned actors in unlikely places—such as military bases, prisons, housing projects, and homeless shelters—as a catalyst for transformative, healing dialogue about the impact of violence and war upon individuals, families, and communities.
In his Killeen lecture, entitled Theater of War: What Ancient Greek Tragedies Can Teach Us Today, he will describe his work bringing Greek tragedies to war-weary U.S. Marines, to neighborhoods ravaged by gun violence and crime, and to cities that have been visited by civil unrest after police violence, such as Ferguson, Missouri. By describing his work and the reactions of audience members across the world, Doerries will argue that suffering and healing are part of a timeless process in which dialogue and empathy are inextricably linked.
The 2017-18 Killeen Chair series welcomes you to join leading philosophers, theologians, and authors as they explore what it means when we have experiences so powerful that our ways of thinking, knowing, or valuing are fundamentally transformed. Please join us for what promises to be a fascinating and thought-provoking lecture.