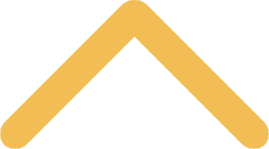 "Racism, White Privilege, and Thomas Merton on Transformative Spirituality and Justice"
Thursday, October 26, 2017

7 p.m. Lecture
Old St. Joseph Church, St. Norbert College
The second lecture in this year's series, Transformative Experience, will be given by Reverend Daniel P. Horan, O.F.M., Assistant Professor of Systematic Theology at Catholic Theological Union. Father Horan is a Franciscan friar of Holy Name Province (NY), assistant professor of systematic theology at the Catholic Theological Union in Chicago, and the author of several books including the award-winning The Franciscan Heart of Thomas Merton: A New Look at the Spiritual Influence on his Life, Thought, and Writing (2014). His latest book is titled, God Is Not Fair and other Reasons for Gratitude (2016). He is the author of more than 120 popular and scholarly articles and is a frequent lecturer and retreat director around the United States, Canada, and Europe.
His Killeen lecture, entitled Racism, White Privilege and Thomas Merton on Transformative Spirituality and Justice, will explore the work of Trappist monk and mystic Thomas Merton who is best known for his writings on the spiritual life. But as has been well documented, Merton's own experience of ongoing conversion led to a transformative experience that is oftentimes called his "turning to the world" beyond that of the interior life of prayer in the late 1950s and continuing until his death in 1968. While Merton's writing and correspondence during this period of his life on themes related to non-violence and war, interreligious dialogue and ecumenism have garnered scholarly interest in recent decades, less attention has been paid to the monk's writings on structural racism and white supremacy, particularly as these realities are related to one's spirituality and life of faith. This lecture will explore the distinctive contributions Merton makes to Christian spirituality from the perspective of his writings on structural racism and white supremacy in the United States.
The 2017-18 Killeen Chair series welcomes you to join leading philosophers, theologians, and authors as they explore what it means when we have experiences so powerful that our ways of thinking, knowing, or valuing are fundamentally transformed. Please join us for what promises to be a fascinating and thought-provoking lecture.