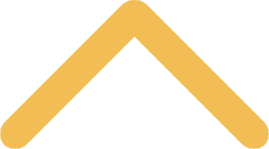 Leadership Studies Course Offerings
LEAD 200 Introduction to Leadership Studies (Core: IS)
This course focuses on definitional issues (what is leadership?) and explanation (how does it work?). The course also acquaints students with theories and styles of leadership.

LEAD 205 Ethical Leadership (2 credits)
This course extends the learning of Business Ethics (BUAD 210) by exploring theory, core moral values, and conscientious reasoning through the lens of ethical leadership. Use of materials from the tradition of Catholic social teaching enhances students being stewards of communities and organizations.
LEAD 336 Executive Leadership
An examination of executive leadership at the national, state and local levels in the United States. The course focuses on leadership development, leadership styles and the impact of leadership in governing. Prerequisite: POLI 130 or LEAD 200. Spring semester, alternate years.
LEAD 360 Gender and Leadership
Gender and Leadership examines a number of questions regarding the relationship of gender and leadership in different contexts: business, the political arena and social movements. The course addresses several questions: the role of gender in the emergence of leaders, the role of gender in the evaluation of leaders, the role of gender in explaining different leadership styles, and the role that gender plays in the success or failure of leaders. The course examines the theoretical literature on gender and its relationship to leadership from a number of disciplinary perspectives – communications, political science, psychology and sociology. In addition, the course also uses case studies in order to determine the importance of gender and leadership in specific circumstances. Prerequisite: LEAD 200 or sophomore standing.
LEAD 361 Peer Leadership
Leadership can be properly understood in the context of well-run organizational activities, the appropriate exercise of vision and authority, and the intentional application of skills and abilities. But leadership can be especially challenging in interpersonal work, team or social relationships that revolve around peer behavior. Peer leadership aims to provide students an opportunity to explore contemporary student-development theory, to understand the needs and leadership gifts of a variety of special populations, and to learn about and practice a variety of skills in order to create change. Students in this course are asked to apply this knowledge to the St. Norbert College residential campus in a way that leads to a changed campus culture and improved quality of life for the campus community.
LEAD 363 Leadership and Civic Engagement
This course explores the connection of leadership as social change to leadership as service. It helps students build a strong theoretical foundation in socially engaged leadership and apply those theories in community-engagement projects. The course demands that students work in small groups with community partners in education, business and nonprofit organizations. Prerequisite: LEAD 200.
LEAD 389 Special Topics (2 or 4 credits)
This is a seminar course offered whenever a mutual interest in a more specialized topic in leadership studies exists for a faculty member and a sufficient number of students.
LEAD 400 Leadership Studies Capstone
This course combines skills development and practical applications with the synthesis and integration of theories and concepts of leadership. The course provides students with the opportunity to observe, demonstrate and apply socially responsible leadership on campus and in the community. Prerequisite: LEAD 200, senior standing or instructor's consent.