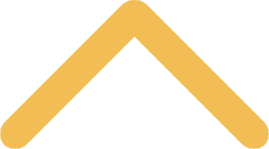 Events & Programs
The vitality at St. Norbert College can be seen in the hustle and bustle of the events and programs that occur in the Mulva Library.

Take a look at what happens throughout the year:
Event
Date
Description
First-Year Orientation
June
Incoming first-year students are on campus for two days to kick off their college experience. We get to chat with them and their parents at the Todd Wehr Hall resource fair about all we provide during the academic year. 
Move-In & Week of Welcome
August
Students move onto campus and transition into their new roles during Week of Welcome. Say hello to library staff helping out as a part of the "Bruess Brigade"!



#ClubMulva Walkthroughs


Explore our spaces and services during the week! Stop at the Research Center for a walkthrough anytime from 9 a.m.-Noon or 1-5 p.m., Monday through Friday. 
SNC Day
September
SNC Day brings students, alumni, the community and their families together for a full day of activities and celebration. We host a variety of events so drop by or follow us on Facebook, Twitter or Instagram for updates.
MLK Day
January
Join us for MLK Day and experience the pop-up exhibit, "A Stone of Hope: Black Experiences in the Fox Cities." This exhibit from the History Museum at the Castle in Appleton details African-American life in the Fox Valley and highlights families who lived in the area from the 1700s until now.
Human Library
February
An event inspired by stories of those around us, the Human Library gives people an intimate opportunity to share and listen to personal stories.
Undergraduate Research Forum

April

The Undergraduate Research Forum highlights collaborative, undergraduate research and scholarship undertaken by SNC students. The forum includes poster and oral presentations, performances and demonstrations and art and other exhibits. 

Commencement
May

The library is an overflow seating and viewing spot for Commencement. Take a selfie with Abbot Pennings in the lobby and settle in our presentation room to watch the ceremony.
Other Events
There's usually something going on in the library each week! Our classrooms and meeting rooms provide space for sessions like the Social Sciences Research Forum, the McNair Scholars presentations, Honors 101 displays and the 
Collaborative's spring showcase of original research by students
. 
We also hold small-scale events and meetings integral to student life such as SGA meetings, student organization activities, tutoring, film showings and discussions, and more! We encourage groups looking to foster intellectual development to 
find a home in the Mulva Library
. 
chat loading...