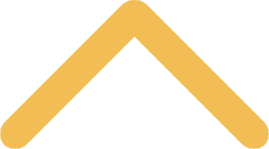 Human Library
The Human Library returned to St. Norbert College on Thursday, Feb. 15, 2018, from 6-8 p.m. in the Mulva Library.

We invited the SNC community to join us for an intimate opportunity to interact with "human books" as they tell their personal stories, perhaps about prejudice, discrimination or stereotypes and explain how these barriers can impact individuals in our community. 

Here are our 2018 books:
Frater Anh -  A Vietnamese "Nice Guy": On Becoming True Self 

Gay Conversion Therapy: Through Hell and Back
I Am What an Invisible Illness Looks Like
I Determine:

Resilience of an African American Woman

Is there a doctor in the house? The Journey In and Out of Homelessness

Multiracial Life: Waking Up White - Brown Skin

Musings on Life With a Disability
My Story of African-American Leadership
Shadow Life: living as an undocumented immigrant

Unlearn: "Mai-croaggressions
This event is sponsored by the Mulva Library and the 
Cassandra Voss Center
.

chat loading...
About the National Human Library Project
The Human Library is an innovative method designed to promote dialogue, reduce prejudices and encourage understanding. The main characteristics of the project are to be found in its simplicity and positive approach.

In its initial form the Human Library is a mobile library set up as a space for dialogue and interaction. Visitors to a Human Library are given the opportunity to speak informally with "people on loan"; this latter group being extremely varied in age, sex and cultural background.

The Human Library enables groups to break stereotypes by challenging the most common prejudices in a positive and humorous manner. It is a concrete, easily transferable and affordable way of promoting tolerance and understanding.

It is a "keep it simple", "no-nonsense" contribution to social cohesion in multicultural societies. Read more about the history on the Human Library website.