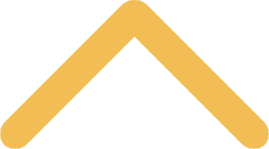 In-Kind Donations
Gifts of books and other materials can contribute greatly to the library collection and have assisted the Mulva Library in supplementing purchasing and expanding the breadth of our collection.
Only pre-approved gifts that meet the
mission of the college
and/or the curricular and research needs of the college will be accepted.
If you're considering making a gift, please review the procedures below. Most accepted gifts will meet the same strict criteria for current library purchases. They should be of scholarly nature and have been published within the last five years. Depending on the nature of the materials being offered, other kinds of materials may be accepted.
The following materials will generally not be accepted:
Titles already owned by the Mulva Library
Commonly held items in the Mulva Library's resource sharing network
Popular fiction (e.g., mysteries, romance, best sellers)
Textbooks
Periodicals or serials (back or current issues)
Materials in poor condition (pages missing, moldy, brittle paper, highlighted or underlined text, etc.)
VHS or other outdated formats, off-prints or photocopies
Donations requiring pick up, delivery or shipping reimbursement
The Mulva Library becomes the owner of all accepted gifts and reserves the right to determine their retention, location, cataloging treatment, addition schedule and use.

Potential donors to the college's archives and special collections and the Center for Norbertine Studies should contact the curators of those collections.
Procedures for Donors
Contact the collection management librarian, Mitchell Scott (mitchell.scott@snc.edu, 920-403-3422) to describe the scope and extent of the gift.
If the gift is deemed to be of potential interest, we will ask you to provide a title list (excel file, word document, email, etc.) that includes author, title and publication date of the items. The library may accept the entire gift or notify you of specific titles that are of interest.
If the whole or partial gift is accepted, it is your responsibility to arrange for delivery of the gift to the Mulva library. The library does not reimburse for shipping costs.
You may request a written acknowledgment of the gift, but we cannot provide an appraisal for tax purposes. Review Tax Information for Donors for more information about the tax treatment of your donation.
Alternative Destinations for Your Gift
If the Mulva Library declines your gift, here are some suggestions for donating your materials:
chat loading...