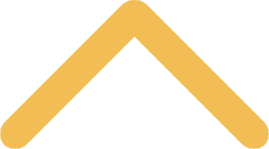 Our Vision & Mission
We continually strive to inspire and empower you and all people in our community.

We work with you to tap into your personal passion for learning, creation and collaboration, and we aim to remove all barriers to meaningful discovery and use of information, wherever they may be.
Mission Statement
As we are a key part of St. Norbert College and its mission, the staff of the Miriam B. & James J. Mulva Library proudly support you whether you're a student, a faculty member, a colleague, an alum or a member of our wider college and local communities.

No matter what you're working on – engaging in a new project, deepening a personal curiosity or embarking on an adventure – we're your advocate. We listen to your aspirations and provide the services, tools and knowledge you need to meet your goals.

We work with you each day to:

spark your natural desire for intellectual discovery and a love of lifelong learning
continually create welcoming, safe spaces for you to grow your knowledge and skills
boost your passion for learning and creating with others through diverse opportunities on campus and beyond
be a place where new ideas are brainstormed, refined and confidently carried out in the world whether through daily life, entrepreneurship or works for the common good
team up to find information, materials and technology you need so education of any kind is more readily available
share and preserve college and Norbertine history so it's available for reflection and research at any time now or in the future
We do all of this and more with you helping inform our next steps. With you as an active part of our library community, we learn and explore the services and materials you need, utilizing our team, spaces and budgeted dollars as best we can.

We also work with you on a personal level whenever you're in our building, on our website and simply talking with us at the information desk or in the Research Center. No matter where you are, our personal touch in each conversation connects us with you in a deeper way.

We're grounded in our Catholic, Norbertine and Liberal Arts traditions including communio and Docere Verbo et Exemplo (To Teach by Word and Example) and seamlessly blend them into what we do and how we do it.

Our knowledgeable team is reliable and friendly, and we proactively work to improve ourselves and adapt to your evolving needs so we are better equipped to empower you every day.
chat loading...