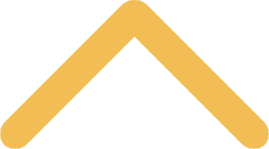 Students Use New Research Center to Boost Political Science Projects
By Rachel Mueller '14

When Young-Im Lee (Political Science) first reached out to Christine Moeller (Mulva Library) this January, her intention was to invite a librarian to step in and teach one of her class sessions. With a little brainstorming and simple assignment revisions, it quickly evolved into a partnership to help her students build information literacy and research skills inside and outside the classroom.

Early on, Lee knew that encouraging her students to visit a librarian would be important to their overall learning and research needs. But when she met with Moeller, the go-to librarian for information literacy and instruction, she realized that reviewing her syllabi and collaborating on assignment design would strengthen her students' research experience.

Moeller and other librarians in the Research Center worked with students in three different courses:
Introduction to U.S. Government (POLI 130) – Group presentations on current events such as transgender rights or NSA surveillance
Research Methodology and Techniques (POLI 200) – Investigating the theme of diversity on campus through survey creation
Red State, Blue State: American Political Polarization (POLI 232) – Group presentations on current polarizing topics in American society
"We're working with all three of her classes," says Moeller. "With each class session, there was sort of a different need. What was pedagogically meaningful in one wasn't necessarily [the same] in another."

So each class session called for a unique approach to student research learning.

Concept Mapping in Research Methods & Polarization
Since both of Lee's 200 level class sessions are dealing with semester-long assignments, Moeller worked to introduce both to concept mapping, a valuable research tool.

Concept mapping is a way for anyone to brainstorm, organize and visually represent the variety of research paths or topics available. This strategy helps narrow down a big, broad subject into something more specific, guiding the exploration of information.

Lee also worked with Moeller to create an independent study day in the library for students in Research Methods, placing it between the first instruction session on concept mapping and the second on further developing their research. This allowed students to investigate at their own pace and then reflect on the experience.

"By building in a day for students to work in the library, we were able to give them the opportunity to dig into research on their own," says Moeller. "And with this day occurring just before my second instruction session with them, we were able to discuss their research more definitively... how it went, what they learned and what they needed help with."

By having the students reflect on their personal research experience, it grounded in-class activities, making what they learned much more meaningful and relatable.

Prepping for Debate Fridays
While in-class instruction was a crucial aspect for the 200 level courses, Lee also saw the significance of having her Introduction to U.S. Government students discuss research for their Debate Friday presentations at the Research Center.

Each student group prepares a presentation and discussion on a specific current topic of their choice – basically anything that's affecting American society in some way.

But this semester, Lee required her students to meet with a librarian as a part of the assignment.

Some came to the center with only an idea of what they wanted to research, while others were already gathering sources to explore. And even though they were at different stages, it was helpful for groups to talk about their own processes and what information they found with a librarian. Plus, student groups had to confirm their trip to the Research Center with a signed form or email from the librarians.

"We could've easily done an instruction session for students in this course, too," Moeller says, "But in light of differing deadlines during the semester, it was better to give them the freedom to drop by the Research Center when they were ready."

Building Better Research Skills
How has working with the Research Center benefitted her students so far? Lee has immediately noticed an all-around richer experience with their Debate Friday presentations. In fact, they are considerably better compared to last semester, likely due to the "talk to a librarian" requirement.

"I'm already pleasantly surprised by how great the presentations are," Lee says. "I'm like 'wow, fantastic!' every time."

Another highlight for both Lee and Moeller was when a Research Methods student had a clear break-through in their research. After struggling for some time to find relevant, timely sources on women in STEM majors, the student sought out the expertise of librarians at the center and significantly improved their annotated bibliography with reputable information.

"I'm teaching more than 90 students this semester and I wish I could spend more time with each of them, one-on-one, but that's something that time doesn't always allow," says Lee. "So it's much more effective for students to go to the Research Center and work with a librarian that specializes in the research process."

Lee also remarked that she tries to instill an importance in students to know what campus resources are available to them. In her eyes, they have several places, including the library, that champion their academic success.

And since she was able to meet with a librarian and have a conversation about the assignments she had planned, she felt that she was already ahead of the game when the semester started.

"It's very beneficial for faculty members to come and talk to one of the librarians so they can review their syllabi with fresh eyes and discuss different ways to incorporate information literacy into their classes," emphasizes Lee. "And to end up working together, not just have a librarian come teach, was so rewarding."

"Plus, Christine was really helpful because of her own experience as an instructor and her insight into how to design classes."


March 21, 2017
 
chat loading...