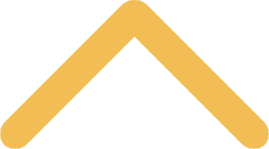 Ask a Librarian
Our library team responds to your research needs, whatever they may be, through in-depth consultations and collaborative discussions that build on your experiences and existing knowledge.

During our time with you, you will learn meaningful skills and new ways of thinking that encourage exploration, invite reflection and recognize the messiness of research.

How to Ask
When it comes to taking that next step, here's what you can do:
Send us an instant message any time the library is open.
Stop by the Research Center – on the first floor in room 109 – during our walk-in hours to speak with a librarian between 9 a.m.-Noon and 1-4:30 p.m. (Monday-Friday)
Request an appointment with a librarian for in-depth research assistance. 
Call our reference line

 at 920-403-3160 between 9 a.m.-Noon and 1-4:30 p.m. (Monday-Friday) to talk with a librarian.

Email us at library@snc.edu. You will receive a response within 24 hours (except weekends and holidays).
Meet Our Team
We're prepared to answer your questions, provide assistance and support your educational experience. We look forward to hearing from you!
Follow Us Online!
Follow us on social media for yet another easy way to stay connected – and research tips from our librarians each semester! 
chat loading...