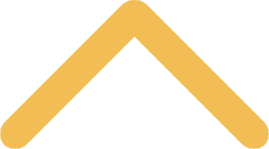 Libraries on Campus
In addition to the our library, there are a number of smaller collections located throughout campus that offer additional information in a number of key areas.

You can see what's available through our library catalog. Books of interest at these locations are available for check out through the respective departments.

Office of Career and Professional Development
This collection contains materials related to: major exploration, the career search, graduate-studies, internships, life after SNC, non-profit volunteering and post-grad service.

Office of Faculty Development
This collection includes a wide variety of professional materials, including nearly 1,800 full-length works treating a wide variety of pedagogical, curricular and professional matters. It also carries subscriptions to several periodicals, newspapers, source books and newsletters.

Office of Leadership, Student Involvement and First-Year Experience
The leadership and service collection is continually being updated with the latest books on theory and practice, including items on team-building, ice-breakers, principles and ethics.

Sturzl Center for Community Service and Learning
The Sturzl Center collection contains materials related to service-learning, both academic and co-curricular. Co-curricular service-learning (i.e., alternative spring break programs) is concerned with raising students' familiarity with issues related to communities. Academic service-learning (i.e., community service integrated into an academic course) utilizes the experience as a course "text" for both academic and civic learning. 

Writing Center
This collection contains materials related to the writing process: topic development; paper structure; MLA, APA and other documentation styles; ELL writing; crafting thesis statements; avoiding plagiarism; and almost any other writing issue you can think of.


chat loading...