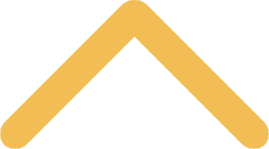 Special Collections
Our special collections area houses many different types of materials. Make an appointment with Sarah Titus today to discover our special collections or look through many that are available online:
Abbot Pennings
Father Pennings, president of St. Norbert College for 57 years, began his life in America as a missionary. He moved to De Pere within five years, was blessed as the first American Norbertine in 1925, witnessed the growth of the college into a fully accredited American institution of higher learning, and in his declining years in a press conference stated, "The best thing 'we' ever did was to found St. Norbert College."

Confessions of Saint Augustine 
St. Norbert College Archives is the home to the Klimon Collection of editions of the "Confessions" by St. Augustine. The collection includes more than 75 editions of the "Confessions" written in many different languages dating from the sixteenth century. St. Augustine was the fifth century bishop and doctor of the church whose rules St. Norbert adopted in 1121 after he founded the order.

Collection of Fr. Anselm Keefe
He was a priest, biologist, teacher, military chaplain and a dean. He provided almost 50 years of service to St. Norbert College and was its dean from 1927-1941 and 1941-1946. In addition to his specimen collection in the college herbarium, Fr. Keefe collected rare botany books, which are housed here. A collection of photographs archived online can be found on Recollection Wisconsin.

Collection of Gordon Parmentier
Francis Gordon Parmentier (1923-2008), a composer and native of Green Bay, attended St. Norbert College. He served in the military in France during World War II. After completing his service, he attended the Sorbonne Conservatory of Music in Paris and received an advanced degree in music composition. His most famous work is the opera, The Lost Dauphin. His estate donated his papers to the library in 2003. 
Collection of John Bennett
John Bennett (professor emeritus of English) is considered a great poet, teacher and writer. Bennett, a Melville Scholar, has published two well-known books: "
Griefs and Exultations
," first published by the St. Norbert College Press and "
The Struck Leviathan: Poems on Moby Dick
."
Collection of Lloyd Alexander
In Aug. 2012, Robert Boyer (professor emeritus of English) donated his personal collection of 
Lloyd Alexander's published works
. The collection has correspondence between Boyer and Alexander, including Christmas cards and letters. Lloyd Alexander was a very successful author in young adult fantasy literature and his works include "
Time Cat
," "
The Chronicles of Prydain
," and "
The 
Golden Dream of Carlo Chuchio"
.
Collection on Main Hall at St. Norbert College
This collection of materials on St. Norbert College's Main Hall, built from 1901-1903, includes the early planning for the building and original architectural plans. Major remodeling happened in 1956, 1982-83 and again with a major renovation in 1988-90, including a rededication brochure. Main Hall was named to the National Register of Historic Places in August 1990 and many photographs of Main Hall taken before the 1990 renovation are in this collection.
Collection on Todd Wehr Hall at St. Norbert College
This collection of materials on St. Norbert College's Todd Wehr Hall include local, state and college news releases on the planning and dedication, invitations to the dedication, the invocation speech and many photographs, as well as an overall history of libraries on campus.
De Pere Christian Outreach
This collection contains information about the De Pere Christian Outreach (DPCO), including several financial reports, news articles about the DPCO and the partnering food pantry, photographs of various service projects, and information about the DPCO.
Norbertine Missions Project
The Norbertine Abbey of Grimbergen had a failed mission in the Canadian provinces of Alberta and British Columbia in the first half of the 20th century. The library has collected documents relating to that mission until its end near World War II. This collection was the first undertaking of the Center for Norbertine Studies to find and digitize all materials relating to Norbertine missionary activity from 1870 to the present, specifically until 1965.
Rare Book Collection
The archives houses an extensive collection of old and rare books, many relating to Norbertine history.
Recollection Wisconsin
This collection provides online access to cultural heritage resources that reside in institutions around the state. An ever-growing number of libraries, archives, museums and historical societies are providing photographs, manuscripts, books, articles, sound recordings, diaries, artwork and artifacts to the program. Currently, there are more than 55,000 such resources available through Recollection Wisconsin.
The Next Step
In 2013, Karina O'Malley, former Professor of Sociology, donated her collection of documents, newsclippings and photographs from The Next Step, a homelessness project which began at St. Norbert College. This project became the impetus for the first homeless shelter in the Green Bay/De Pere area. The Next Step organization was very involved in the homelessness movement in the United States, and this collection documents its growth.
chat loading...