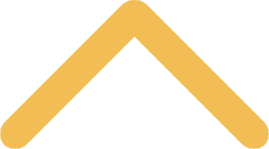 Five Things to Know About #ClubMulva
Welcome to the St. Norbert College community! Prep for your first semester in the library with this handy list. 

1. We're here for you!
The library is not only a place to study and work on assignments, it's a support network you can rely on. Our team is available at the information desk in the lobby, in the Research Center or on online chat to answer questions, guide you to resources or help you with whatever you need.

Hear from others at SNC on how we support campus in our Meet the Mulva Library video.



2. Our Research Center is located on the first floor.
Whenever you need help with an assignment (papers, projects, etc.) that's research-related, our librarians are ready to discuss it with you in our Research Center (room 109). You can walk in during the day or schedule a half-hour appointment that fits into your schedule.

3. We have a number of resources you can use.
Our team works to get you access to various materials including books, media, archived items, online articles and databases or journals. If we don't have what you need in our collection, we can quickly get it for you using document delivery.

We also house the Writing Center on the third floor and a TV/AV studio in the Mulva Studio, our lower level.

4. Our spaces are designed for you.
We know you have an ideal environment that helps you get things done. Since we have four levels of state-of-the-art spaces and offer three zones – collaboration, quiet and silent – throughout the building for you to choose from, you'll always have a place compatible with your needs. 

You can also reserve study rooms or other areas in advance.

5. Follow us for the latest updates.
We post regularly to Facebook, Twitter, Instagram and the News & Events section on our homepage. Follow us for the latest library news, research tips and behind-the-scenes stories about #clubmulva.


chat loading...