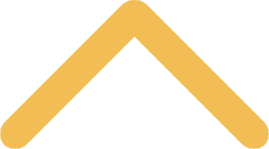 Statistics and Data
Listed below are major statistical and data sources available to the St. Norbert community through the library. These data repositories contain data and datasets that can be used to support your research.
Data Repositories
Rutgers University: An extensive list of links to data sets in 51 subject specialized categories.
Statista Inc.: 

Statista Inc. is one of the leading statistics companies on the internet. With a team of over 200 statisticians, database experts, analysts, and editors, Statista provides users with an innovative and intuitive tool for researching quantitative data, statistics and related information.
UN Data: The United Nations Statistics Division (UNSD) of the Department of Economic and Social Affairs (DESA) brings UN statistical databases within easy reach of the global user community. Users can search and download a variety of resources of the UN system.
World Development Indicators: Data from the World Bank for over 200 countries and 18 country groups from 1960 to present, including almost 600 development indicators, and time series data. DataBank is an analysis and visualization tool that contains collections of time series data on a variety of topics. You can create your own queries; generate tables, charts, and maps; and easily save, embed, and share them, and export via Excel.
Ed Data: The ED Data Inventory describes all data reported to the Department of Education, with the exception of personnel and administrative data. It includes data collected as part of grant activities, along with statistical data collected to allow publication of valuable statistics about the state of education in this country, and includes descriptive information about each data collection, along with information on the specific data elements in individual collections.
American Fact Finder: Excellent and authoritative source for finding national and local information on demographics, housing, economics, and household characteristics based on the most current census report.
Data.gov: Home of the U.S. Government's open data. You can find Federal, state and local data, tools, and resources to conduct research, build apps, design data visualizations, and more.
FedStats: Statistics from U.S. government agencies. Some data access tools and datasets from these agencies are included.
Consumer Behavior Data: The Surveys of Consumers are conducted by the Survey Research Center, under the direction of Richard T. Curtin, at the University of Michigan. Founded in 1946 by George Katona, the surveys have long stressed the important influence of consumer spending and saving decisions in determining the course of the national economy, and have proven to be an accurate indicator of the future course of the national economy.
HGL: A collection of worldwide, regional, and local geographic data layers, scanned historic maps and related descriptive information that can be previewed and downloaded for use in GIS software
Public Data Commons: The Public Data Commons is a repository for public data sets of scientific interest, hosted on the OSDC. The OSDC has 1PB of public data in a wide variety of disciplines. These data sets are freely available and can be downloaded via the internet or high-performance networks for analysis locally.
IQSS Dataverse: Social science research data from around the world. Collections include data sets from government entities, universities, and individual researchers. Data sets may be downloaded in multiple formats. The Dataverse is an open source web application to share, preserve, cite, explore and analyze research data. It facilitates making data available to others, and allows you to replicate others work. Researchers, data authors, publishers, data distributors, and affiliated institutions all receive appropriate credit.
chat loading...