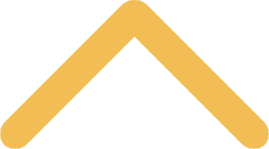 Access to Other Libraries
If you're hungry to learn more, we can aid in arrangements for you to utilize other libraries, archives and research centers. Just make an appointment or email us to get started.

Marquette University Library Usage 
Current faculty members at SNC and other Wisconsin independent colleges and universities are granted on-site access to Raynor Memorial Libraries' print and electronic resources thanks to Marquette University's generosity and collegiality. Upon arrival, faculty members will be required to present institution and photo ID. Access services staff will confirm faculty status and issue a guest login and password that permits the use of electronic resources. This does not, however, include checkout privileges. Please use our document delivery service to request items we don't have in house – we're happy to obtain them for you.
Wisconsin Library Borrowing Privileges
NEWIL (North East Wisconsin Intertype Libraries) Borrowing Card
North East Wisconsin Intertype Libraries is a consortium of libraries servicing Brown, Door, Florence, Kewaunee, Marinette, Menominee, Oconto and Shawano counties. NEWIL libraries can issue courtesy cards to their users which enable them to check out materials from other member libraries. This is a single purpose card to be used once. We can issue a courtesy card to check out materials at the UWGB Cofrin Library. This card must be presented to Cofrin Library staff when you visit and wish to check out materials.
NEW ERA (NorthEast Wisconsin Educational Resource Alliance) Borrowing Card
Anyone 18 years or older residing in Wisconsin can apply for a free NEW ERA borrowers card by presenting a valid Wisconsin picture ID or driver's license at the third floor Public Services Desk at the UWGB Cofrin Library. These renewable cards are valid for one year after the application date. Your NEW ERA card allows you to check out up to 10 books at one time. Items typically check out for 28 days and can be renewed twice unless requested by another patron. 
chat loading...