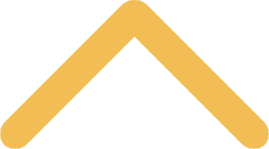 Accessibility
The Mulva Library is committed to providing access to library facilities and collections for people with disabilities.

Building Access
If you are visiting the library, there are accessible parking spots outside of the library's entrance near College Ave. All main entrances, including the north entrance are wheelchair accessible and feature automatic doors.

The library has accessible restrooms on the main floor near the library entrance with power-assist doors. An elevator is available on both the south and north end of the building.

If you need assistance with copy machines or vending machines, please consult a library staff member.

Retrieving Library Materials
Library staff members are available to retrieve books, newspapers, journals and scores for students, faculty or staff who need assistance. Most requests can be accommodated at that moment. However, if requesting multiple items, please call the library in advance so that a library staff member can have the requested items ready for pick-up.

For materials you can't currently access, please consult a library staff member for assistance, call the information desk at 920-403-3466 or email library@snc.edu.

Since the library subscribes to a large number of electronic resources provided through commercial vendors and publishers, not all resources are designed for maximum accessibility. Students, faculty and staff requiring assistance with electronic materials should contact Mitchell Scott, collection management librarian, at mitchell.scott@snc.edu or 920-403-3422.

Software and Technology
All public computers have the following software installed:
Adobe Reader
Windows integrated adaptive software (PC)
Apple iOS tools

iPads are available for checkout. Text apps that use keyboard allow dictation when enabled.
Free resources available:
For accommodations regarding questions about software or equipment, please contact Information Technology Services.



Visitors


Visitors needing accommodations may request assistance at the information desk.



College Services


Academic Support Services offers and coordinates services that give students an equal opportunity to participate in the classroom and campus facilities and programs. Students that have an academic accommodation request can contact Academic Support Services.



chat loading...