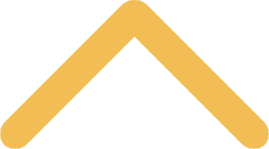 Mulva Library Film Digitization Service
Request and digitization process
Please fill out the Film Digitization Request Form to submit a request for a film to be digitized. Requests that meet the criteria below will be processed Monday-Friday, 8 a.m. – 4 p.m.

Digitization criteria:



The material is owned or licensed by the Mulva Library. The library will make every reasonable effort to purchase the resource and will also accept donated materials for addition to the library collection.


Mulva Library Digital Services will not digitize entire titles borrowed from another institution via Interlibrary Loan or rented from a commercial video store.


This service is not offered to undergraduate students or non-teaching staff members even if a teaching faculty or assistant instructor makes the request on their behalf.



Library staff will create a video file that will be made available only to students in the class via an access-restricted Learning Management System (Moodle or Google Classroom) course page. The digital copy is stored on the SNC server. The storage area for these files is password protected and only accessible by the library administrators of this program. Faculty and students have view-only access to the files. View access is restricted in several ways. First, download access to the files is restricted and faculty and student only have view access. Second, the link is only viewable by the students of the specific course and this permission is set at the individual file level. Third, the link is made available via a course page within a learning management system (Moodle or Google Classrooms) that is only accessible to the students of that course.


Access to streaming titles made available will be removed from Moodle and deleted from the SNC server immediately following the end of the current semester. A new request for the film must be made for each term that the course/media is offered.