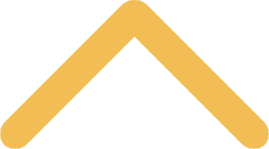 Student Job Opportunities
The Center for Student Engagement Office has a very dedicated and fun-loving student staff who contribute greatly to our services and programming endeavors – while gaining valuable leadership skills. If you want to be a part of a dynamic, well-connected group, application process and hiring for all open student staff positions takes place in the spring semester of the academic year.  

To apply for any of the following positions, complete the employment application.  It is a Google form and will submit to the appropriate people.  Applications for the First Year Experience Student Coordinator are due by 11:59 p.m. on Tuesday, Nov. 9.

Applicant Qualifications
The Center for Student Engagement requires that their applicants be:
Responsible, reliable, flexible and confident;
Able to work well with others;
Possess good communication, planning and organizational skills
Able to prioritize tasks/projects effectively and organize workload
Possess a strong interest and willingness to support the Leadership philosophy and participate in Leadership team development opportunities (retreats, training, staff meetings, etc.)
Strongest consideration will be given to applicants with a GPA above 2.50.
Additionally if you're applying to be a student coordinator, the qualifications include:
Able to work independently, take initiative and be a strong team player; and possibly work evenings and weekends
training, development, and programming skills desirable, or at least willingness to learn
Additional Entertainment 2 Knight coordinators qualifications include:
Coordinator must be at least a part-time student (2 undergraduate credits), have at least 2 semesters remaining, be in good academic standing with cumulative and semester GPAs of 2.25 or higher, and be able to work a minimum of 10 hours per week during the academic year.
The coordinator must be able to work without direct supervision.
Job Requirements
Nearly all student coordinator positions are required to:
Assist in developing and maintaining program budget
Assist in developing marketing strategies and work closely with marketing team to publicize events
Develop, chair and meet regularly with program committee(s) to assist with program planning as needed
Conduct assessment and evaluation of program and provide recommendations for future endeavors
Assist in developing service and leadership components of the leadership library and suite resources and write articles as needed for the campus newspaper
All academic year positions usually begin the week before classes start with approximately three days of training and work 8-10 hours per week during the academic year.
E2K programming board coordinators are required to:
Maintain an accurate filing system within the office.
Submit the necessary information (press kits) to the promotions coordinator in a timely fashion.
Negotiate performance contract with professional agents and/or artists.
Be responsible for assuring that all points of the contract and rider have been met for both parties.
Attend every event sponsored by their respective programming area.
Maintain an exceptionally accommodating relationship with the artist(s) during their visit to St. Norbert College by greeting and remaining available to them throughout the show until the end of the evening.
Maintain an accurate account of their respective programming budget.
Prepare programming budget for the following fiscal year with the aid of the assistant student manager.
Attend all staff meetings.
Submit a written evaluation of their programming area to the student manager and supervisor(s) at the end of the academic year.
Attend the NACA (National Association of Campus Activities) regional conference each spring – approximately three days and three nights away from campus (two school days).
Attend the annual fall retreat for two days prior to the start of the semester. Usually the Thursday/Friday before classes start.
Attend other retreats and staff development meetings as requested.