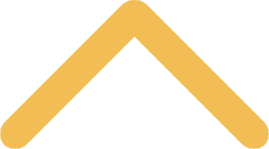 Leadership Development Opportunities
How does one develop leadership skills ... Attend a workshop? Practice? Get elected or appointed? Just start directing? 

Leadership development is a key component of community life at St. Norbert College. We offer a variety of programs to help you consciously explore leadership foundations and master influential skills including: Emerging Leaders, a special program guiding new students toward leadership roles on campus; and our Student Leadership Conference, which combines classroom sessions with workshops on conflict management, role modeling and program planning to aid with leadership and service experiences.

The bottom line is that we are here to help you prepare for your leadership roles and responsibilities, and our department, in collaboration with others on campus, offers a number of programs designed to help you develop your skills with direct experience and training:

Emerging Leaders
Participate in Emerging Leaders during your first-year at St. Norbert. Using a combination of skill workshops and self-exploration, emerging leaders provides a great foundation for eventual leadership roles. While developing your personal philosophy of leadership, you'll learn about the college community and ways to get involved.

Student Leadership Conference
The Student Leadership Development Conference is a day-long event intended for any student interested in learning more about leadership. The conference, held at the beginning of spring semester, includes a keynote speaker and sessions on various topics related to leadership development.

Student Organization Leadership Positions
There are 90+ student organizations on campus. The best way to become a student leader in one of these organizations is to simply get involved. Visit the student organizations web page to discover what types of organizations exist and find the organization that's right for you.

Student Employment
All student employment positions encourage leadership development. Opportunities in the Center for Student Engagement office range from working as administrative staff in the office to coordinating events for Entertainment 2 Knight. If you're interested in furthering your leadership development through student employment we suggest you apply to be a resident assistant, become an FYE mentor or search other student employment opportunities.

Student Internships
Internships allow students to gain hands-on experience while developing career-specific skills, including leadership. An internship is different from a part-time job in that it has intentional learning goals and the student reflects actively on what he or she is learning throughout the experience.

Norbertine Leadership and Service Awards
The Norbertine Leadership and Service Awards recognize selfless devotion to improving St. Norbert College and the greater community, to going above and beyond in appreciating human differences, to establishing connections between students, faculty, and staff, and to living the college's mission. 

College Committee Involvement
Student representatives on college committees are elected through the Student Government Association (SGA). If you are interested in getting involved in serving as a committee member, contact SGA or attend an upcoming SGA meeting.