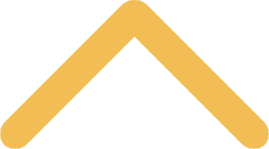 The Average Day of a Military Science Cadet
A normal day for an ROTC cadet begins with physical training (PT) on Mondays, Wednesdays and Fridays. PT is held from 6-7 a.m. at the Mulva Family Fitness and Sports Center on campus. The PT sessions, which are planned and executed by the juniors, focus on preparing for the Army physical-fitness test consisting of push-ups, sit-ups and a 2-mile run. These three events must be passed by all soldiers. Passing for an 18 to 21-year-old male is 42 push-ups, 53 sit-ups and 2 miles in 15:54. For a woman in the same age group, the minimum passing score is 19 push-ups, 53 sit-ups and 18:54 for the run. The PT tests are conducted once a month.
Other PT sessions focus on combat water survival or road marching with a 30-pound rucksack, both typically conducted on the University of Wisconsin-Green Bay campus.
Following PT, cadets go back to whichever residence hall they live in and prepare for the rest of their day. Aside from PT in the morning, cadets are no different than any other student on campus. Cadets do not wear uniforms to their regular classes.
All students in the program are required to attend leadership labs on Thursday afternoons as well as military science classes. They are required to wear the Army combat uniform (ACU) to lab, if they have one issued to them, or appropriate civilian attire that can get dirty. These labs are also planned and executed by the juniors and focus on various leadership and common military tasks, such as first aid, basic rifle marksmanship, small-unit tactics and land navigation.
Many cadets in the ROTC program participate in college athletics as well. We routinely have football players, soccer players and track athletes in our program. For these students and cadets, the ROTC will work with that student and his or her coach to ensure ROTC does not interfere with practices and games.