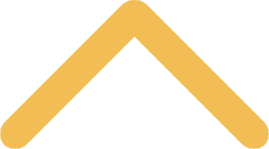 The Post World War II Era, 1945-1950
Following the war, government interest in ROTC as a source for young officers again attained a high point. The unit at St. Norbert College was again activated and the ASTRP disbanded. Captain R. L. Martin, then commander of the ASTRP, was replaced by Colonel L. B. Rutte in 1945. Colonel Rutte had orders to reestablish the ROTC unit on the campus. He had served in Europe during World War II and returned with enthusiasm for his duties as PMS. During his tenure two individual military units, disbanded during the war, were again organized. The Lancers and the Infantry Club met under his jurisdiction and again flourished on campus.
The following year, Congress appropriated funds for new uniforms. The uniform was dark green for cadet enlisted grades. Cadet officers were issued the popular "pinks and greens."
The college unit continued to expand and was awarded the "Distinguished College" rating. During the spring semester of 1946, approximately 750 veterans returned to St. Norbert to use their GI Bill benefits. The veterans became known as the 52-20 club, for most received $20 a week for 52 weeks to allow them to adjust to civilian life again. This influx caused the college to add a number of classes and adjust some of the pre-war controls over the student body. Fr. Anselm Keefe, upon his return in 1946, took a special interest in the veterans and assisted many in their transitions back to civilian life. He also resumed his duties as a member of the Six Digit Society. This group was comprised of soldiers having only six digits in their serial number. Even with a distinguished rating, the program was under scrutiny for not maintaining a sufficient quantity of graduates. As shown in a December 1950 letter, the professor of military science and tactics was required to discuss this situation with officials. This letter and the response signed by Fr. Keefe are attached at the end of this chapter. Fr. Keefe's response left little to the imagination as to his desires. However, a captain instructor in post 1948-1952 recently described opposition to ROTC by some faculty members.
While "following the war, interest in ROTC as a source for young officers by the government again attained a high point," may have been accurate from the government point of view, ROTC was not enthusiastically endorsed by many schools throughout the nation. A number of schools had dropped ROTC and a number were in the process of at least considering discontinuing it. When I arrived in 1948, there was a split in the faculty as to whether or not the ROTC was a desirable adjunct to St. Norbert. While a majority of the faculty favored ROTC, there was a small but vocal minority headed by Fr. Reuss who, at the very least, could be termed as being definitely cool toward ROTC. This was brought out in many subtle ways but publicly in his weekly broadcast over the local radio station. The program, called "Let's Think About It," addressed current issues and encouraged the listener to give serious thought to many topics.
The pro-ROTC and dominant majority was spearheaded by Fr. Keefe. He with strong backing from Frs. Dupont, Cagney (a World War II infantry officer) and Steinmetz, provided the solid backing needed by the ROTC program. This support was not dictated by any monetary concern. At that time, St. Norbert was facing severe financial problems. With its small enrollment (fewer than 500 men), every new student meant money, and as such was actively promoted. Despite this, St. Norbert College refused admittance to a number of prospective students who did not opt for ROTC. The dropping of the cadet for failure to abide by ROTC regulations was another example of support by Fr. Keefe.
These facts emphasize several realities of this program. Primarily, that St. Norbert College had been under severe pressure and undue scrutiny for over 40 years and yet refused to sacrifice demanding standards for both graduation and commissioning. This precedent first expressed by Fr. Keefe in 1950 continues both as a tradition and a trademark of the St. Norbert College graduate.

The material on this page is drawn from a St. Norbert College ROTC history book compiled by ROTC alumnus and former military science professor Mike Egan.