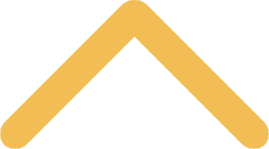 From Host Battalion to Partnership School, 1990 to 2001
In 1990, according to Col. Michael Egan, the college ROTC program became one of 50 targeted programs nationwide for downgrading. "Because of the changing world situation, the Army is downgrading," said Egan. About 200 students would be affected at St. Norbert. All contracts made by the Army to St. Norbert students would be fulfilled, and promises made to them would be honored, he said. Egan was notified of the decision to downgrade on Friday, July 13, 1990.
"The Army must be a cross-section of the population, so when schools like St. Norbert are cut, we lose people that may be good for the Army," said the colonel. On Oct. 1, 1991, the college had given 53 years of service to the country through its ROTC program.
So on Oct. 1, 1991, the ROTC programs at Ripon College and St. Norbert College closed in accordance with Operation Plan Horizon. The University of Wisconsin Oshkosh established partnership agreements, effective Oct. 1, 1991, with these two schools. In addition, UW Oshkosh established partnership agreements with Marian College of Fond du Lac, the University of Wisconsin-Green Bay and Bellin College. These five programs combined with UW Oshkosh's program, forming the Fox Valley Senior ROTC Battalion. The battalion is headquartered at UW Oshkosh in the Kolf Sports Center. Green Knight Company operated out of the old Van Sistine dentist's office on Third Street until the building was razed for the building of the George F. Kress Residence for Executive Education (now known as the Kress Inn).
With the closing of its old building, the company moved to St. John's Hall at the corner of Third and Grant streets, on the college campus. The move to the new location took place in the spring of 1999. In cooperation with John Sutton, MSgt. Jim Erickson directed a renovation effort in the basement of the hall in the summer of 1999. The renovation reshaped the basement into a more-functional headquarters by making use of under-utilized space. The restructured basement included a lounge, an office for the cadet commander, a supply closet and a classroom dedicated to ROTC instruction.

The material on this page is drawn from a St. Norbert College ROTC history book compiled by ROTC alumnus and former military science professor Mike Egan.