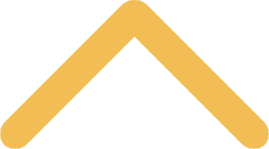 Epilogue: The Contributions and the Legacy
The impact of Green Knight Battalion graduates is unequaled. No aspect of today's Army is unaffected. To date, nine graduates have become general officers in both the active and reserve components. The number reaching the grades of lieutenant colonel and colonel is not computed at this time, nor is the total number of graduates. However, in the fall of 1990, St. Norbert College tied for fourth place as having the most ROTC commissioned general officers serving on active duty. The only schools surpassing this record were Texas A&M, the Citadel and Virginia Military Institute. This number is only a snapshot for both the number and rank order will change monthly. However, these numbers were earned with a student population of less than 1,000 during the years these officers were cadets. Additionally, the types of duty positions held by St. Norbert and UWGB graduates may surpass attainment of general officer rank.
The Medical Service Corps (MSC) has only one general officer position, yet St. Norbert College has routinely provided a large number of MSC officers and produced at least one branch commander. A 1955 graduate, Maj. Gen. J. Lutz commanded the JFK Center and the Army's Special Forces. The Field Artillery Center and School was commanded by a 1958 graduate. A 1961 graduate was deputy commander of the Signal Center and School, and then commanded the Communications and Electronics Command (CECOM). Yet another graduate served on a board that revised the Department of Defense acquisition process. These are just a few examples of the type of contributions made by those who have remained in the Army. The success and contribution of those who did not choose the Army as a career is equally or more successful. A review and comparison of the alumni records to the list of commissionees will show a never-ending list of corporate executives, educators and other successful professionals. Their contributions cannot be quantified. Further review will show that entire families, fathers and sons, fathers and daughters, and brothers and sisters have been commissioned. This tradition continues and is indicative of the commitment by the populace of this area and the college. These graduates have made documented contributions by commanding or significantly affecting these branches of the Army:
The Chaplains Corps
Army Aviation
Field Artillery
Infantry
Special Operations
Army Medical Service Corps
Signal Corps
Military Intelligence
The Army Acquisition Process
The Army Personnel System
Today, many graduates from both UWGB and St. Norbert College continue to serve. At least 20 from the graduating classes of 1987-1990 alone served in Operation Desert Storm. Fortunately, none lost their lives. This number consists of only those who have been documented as participating and is extremely conservative. Again, as in wars past, two of these soldiers were cadets at the time their reserve component unit was called to duty, delaying their academic endeavors. In compiling this document, an attempt has been made to list all who were commissioned. This is an ongoing effort; complete accuracy has been attempted, but at this time, not accomplished. The reader may be able to contribute to this process.

The material on this page is drawn from a St. Norbert College ROTC history book compiled by ROTC alumnus and former military science professor Mike Egan.