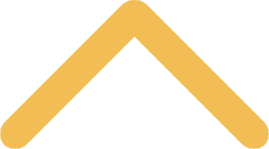 Military Studies Requirements and Programs
Basic Course (Pre-Professional) 
The basic course is offered only in the first and sophomore years. However, any student may register for any of the lower-division military science courses. No military commitment is required and students may withdraw at any time before the end of the second year. Additionally, no cost is incurred for course registration. The necessary textbooks and materials are furnished without cost to the student. The courses introduce students to select military skills and professional-knowledge subjects. Students attend class and lab for two hours every week and may participate in a wide variety of extracurricular activities ranging from social events to rigorous (confidence-building) physical activities. 

Advanced Course (Professional) 
Satisfactory performance in the basic course, demonstrated leadership potential and recommendations from program instructors make an individual eligible to enter the professional program. The emphasis is on applied leadership skills expected of all officers. Instruction includes the introduction of military skills that must be developed prior to attending a Basic Officer Leadership Course (BOLC). They are fundamental to the military profession and serve as the basis for all future branch-directed specialty training. Instruction in professional-knowledge subjects is also provided. They describe in foundational terms what the U.S. Army does and how it goes about doing it. 

Cadets in the advanced course receive uniforms, necessary military-science textbooks, salary during an advanced camp and an allowance up to $4,000 each year. 

A 32-day advanced camp is held during the summer between the junior and senior years. This course permits students to put into practice the leadership principles and theories they have acquired in the classroom. They are also exposed to more military skills. Successful completion of the course is required prior to commissioning. 

Professional Development and Extracurricular Activities
An essential portion of the military science program is encouraging cadets to participate in extracurricular activities that personally and professionally develop the individual. These activities range from volunteer work and charity participation, to the traditional Military Ball and the formal Military Dining-In, to intramural sports, color guards, leader's reaction courses and backpacking exercises. Cadets routinely participate in the Cadet Professional Development Training Program (CPDT). The CPDT supplements campus training with practical leader-development experiences. The CPDT program is comprised of Practical Field Training and Cadet Advanced Individual Training.
Practical Field Training includes basic airborne, air assault, jungle-warfare orientation, northern-warfare orientation and master fitness trainer. Students successfully completing the 32-day advanced camp are eligible to participate in Cadet Troop Leader Training (CTLT). The CTLT program sends cadets to train as junior leaders with active Army units in the continental United States, Europe, Korea, Alaska or Hawaii. The CTLT program places cadets in charge of up to 40 soldiers and requires them to perform as leaders. This extremely popular option provides an exciting and rewarding leadership-development and learning experience. 

Two-Year Program 
The military science program also offers a course of study designed specifically for students who are unable to take ROTC during their first two years of college. Such applicants must successfully complete a five-week basic camp prior to attending advanced camps. This summer training takes the place of the basic course of the four-year program and qualifies students to enter the professional course. Qualified veterans with prior military service are eligible to enroll in the advanced course without participating in the basic course once they have obtained junior status. 

Simultaneous Membership Program 
Under the Simultaneous Membership Program, a person may enlist in the Army National Guard or Army Reserve, attend basic training during the summer, and be qualified to enroll in the advanced course the first semester of their junior year. Upon successful completion of the advanced course and baccalaureate degree, the cadet would receive a commission as second lieutenant with the regular Army, Army National Guard or Army Reserve. 

ROTC Scholarship Program 
Army ROTC offers two- and three-year scholarships that are awarded competitively to students who are already enrolled in college. Students who attend the basic camp under the two-year program may also apply for two-year scholarships prior to camp. These scholarships pay for tuition, lab fees and other educational expenses, plus provide a textbook allowance each semester and an allowance of up to $4,000 each year the scholarship is in effect. St. Norbert College waives room and board fees to scholarship cadets. Students interested in any aspect of the program are encouraged to consult military science faculty members. 

Distinguished Military Student Program 
Each year a few senior ROTC students are selected as distinguished military students. A distinguished military student will be considered for appointment as a distinguished military graduate upon graduation, provided all requirements prescribed by Army regulation have been fufilled.