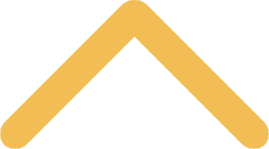 'Disturbing Aesthetics of Race,' a Norman and Louis Miller Lecture in Public Understanding
M. Shawn Copeland, Ph.D.

Professor of Systematic Theology
Boston College
Thursday, March 22, 20187:30 p.m.
Ft. Howard Theater
St. Norbert College
View the lecture recording.
The Hebrew and Christian scriptures hold and teach an understanding of the human person that teaches the sacredness, radical equality and intimate connectedness of all life before God. Moreover, these scriptures oblige humans to collaborate in the realization of justice in the here-and-now. However, racism distorts human desire and deforms the beauty of that realization. In this address, we will explore the role of religious faith in recognizing and proposing measures for healing the cultural wounds and social distortions of racism. 
About M. Shawn Copeland
M. Shawn Copeland is professor of systematic theology in the department of theology, the College and Graduate School of Arts and Sciences at Boston College. Prior to returning to Boston College, where she earned the Ph.D. in systematic theology, she taught theology at St. Norbert College, Yale University Divinity School and Marquette University.
Copeland is recognized as one of the most important influences in North America in drawing attention to issues related to the religious, cultural and social experience of African American Catholics. She has written more than 125 articles, reviews and book chapters on such topics as theological anthropology, suffering, freedom, gender and race.
Copeland is the principal editor of Uncommon Faithfulness: the Black Catholic Experience (2009), author of The Subversive Power of Love: The Vision of Henriette Delille (2010) and Enfleshing Freedom: Body, Race and Being (2010). Copeland is a former convener of the Black Catholic Theological Symposium (BCTS), an interdisciplinary learned society of Black Catholic scholars, and a former president of the Catholic Theological Society of America (CTSA), the principal association of Roman Catholic theologians in North America.