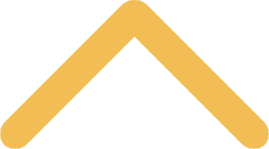 "'Fake News' and the Coming Information Apocalypse"
There is an accelerating "Information Apocalypse" and it portends the destruction of public understanding leading to unity and tolerance. This "Information Apocalypse" is a form of communication that thrives on false and misleading information in order to sow misunderstanding, disunity and conflict. How is this best confronted and changed? 

In mid-2016, Aviv Ovadya, Chief Technologist at the Center for Social Media Responsibility (UMSI) and Knight Tow Fellow, warned of an impending crisis of misinformation in a presentation he titled "Infocalypse." The system literally rewarded information that was false or misleading and polarizing. He has been proven right. The credibility of fact itself is under attack.

Dr. Susan Brooks Thistlethwaite has written one of the very few theologies of the Internet. In her 2010 book, Dreaming of Eden: American Religion and Politics in a Wired World, she made a theological case for why the age of the Internet, i.e. the "wired world," is inherently polarizing as it magnifies and accelerates both good and evil. In other words, as she has said, it is kind of 'stereotypical Gnosticism on 5G'.

The lecture will identify the trends in "Infocalypse" and its polarizing effects. Then, Dr. Thistlethwaite will then propose strategies to counter them effectively. She will argue that those who would strive to promote public understanding that leads to unity and tolerance need to up their game and be far more strategic and proactive in achieving their goals or the very idea of unity and tolerance in public understanding will disappear.


About Susan Brooks Thistlethwaite
Susan Brooks Thistlethwaite is Professor of Theology at Chicago Theological Seminary. From June of 1998 until June of 2008, she served as the 11th President of CTS. Prior to the Presidency, she had been a Professor of Theology at CTS for 20 years and director of the Ph.D. Center for five years. She has a Ph.D., from Duke University, a Masters of Divinity (Summa Cum Laude) from Duke Divinity School and a B.A. from Smith College.  

An ordained minister of the United Church of Christ since 1974, she is the author or editor of thirteen academic books, including two different translations of the Bible. She is also now the author of two mystery novels, Where Drowned Things Live (Resource Publications, 2017) and Every Wickedness (Resource Publications 2017).

Dr. Thistlethwaite's most recent academic book (Palgrave-Macmillan, 2015) is called Women's Bodies as Battlefield: Christian Theologies and the Global War on Women. The book has been #1 on Amazon's "Hot New Bestsellers" in the Human Rights category.

Thistlethwaite is the editor and a contributing author of the popular resource Interfaith JustPeacemaking: Jewish, Christian, and Muslim Perspectives on the New Paradigm of Peace and War (Palgrave Macmillan, 2012), a multi-author volume with thirty contributors and advisors, ten from each of the Abrahamic faiths. This book has gained a wide audience through adoption as a classroom text in the teaching not only of interfaith studies, but also peace studies. In 2010 she also published Dreaming of Eden: American Religion and Politics in a Wired World with Palgrave Macmillan. She has also recently published #OccupytheBible: What Jesus Really Said (and Did) About Money and Power with Wipf and Stock Publishers.

Thistlethwaite has become widely known as a blogger on religion in the public square. She writes for several online news outlets. Some of her columns can be found on her Huffington Post author page.

Some of her twelve previously published works are: A Just Peace Church (1986), Lift Every Voice: Constructing Christian Theology from the Underside, with Mary Potter Engel (1998, first edition, 1990), and Casting Stones: Prostitution and Liberation in Asia and the United States (1996) with Dr. Rita Nakashima Brock.

Thistlethwaite is also a frequent media commentator on religion and public events.  She has been a guest on John Fugelsang's "Tell Me Everything" program on Sirius XM radio. She has had two appearances on ABC News NIGHTLINE, February 28, 2003 and March 4, 2003, opposing the Iraq War, and has written more than a dozen newspaper editorials that have appeared in The Chicago Tribune; the Chicago Sun-Times, and Dallas Morning News . She is also interviewed and quoted on various radio and television shows in the United States and in the Middle East.  For example, she appeared on ABC Nightly News in March, 2012, on the "War on Women."

In 1999, Orbis Press published the tenth anniversary edition of Lift Every Voice: Constructing Christian Theologies from the Underside, a work Thistlethwaite edited with Mary Potter Engel.  This is one of the most widely used textbooks in the U.S. to teach theology.

Among her many articles and book chapters, one example is the influential chapter on "Non-violent Direct Action" in Just Peacemaking: Ten Practices for Abolishing War, edited by Glen Harold Stassen.  After the events of 2001, the book was rewritten, and a revised edition was released by Westminister John Knox Press. This was republished as Just Peacemaking: A New Paradigm for the Ethics of Peace and War  in 2008.

Thistlethwaite is a trustee of Renewal in the Wilderness since 2016. She is one of the founders and a former trustee of Faith in Public Life. She is also currently a consultant to the Carter Center "Scholars in Action" and the Women, Religion, Violence and Power program. She has been a Senior Fellow as well as a Board Member of the Center for American Progress, and a trustee of the Interfaith Youth Core, founded by Eboo Patel.